Professional Development
Community Works Institute (CWI) supports and promotes exemplary teaching strategies and practices for K-16 educators and community programs that support students in becoming caring, responsible, and active members of their communities.  CWI offers a variety of professional development opportunities for K-16 and community-based educators in the United States and internationally, including on-site trainings, retreats, coaching, and consulting.  Their signature offering is a series of summer institutes that integrate field-tested service-learning best practices and principles of sustainability to engage K-16 students in academically based service that contributes to sustainable communities.
CWI is now offering super early bird rates for each of its 2017 summer institutes.  Its East Institute will be held in Burlington, Vermont from June 19-23, and its West Institute will be held in Los Angeles, California from July 24-28.  Visit the website to learn more about these professional development opportunities and to register.
Green Strides Webinar Series Calendar 
The Green Strides Webinar Series provides school communities with the tools they need to reduce their schools' environmental impact and costs; improve health and wellness; and teach effective environmental education.  It provides all schools access to the resources that help them move toward the Pillars of the U.S. Department of Education Green Ribbon Schools recognition award.  Sign up for Green Strides Webinar Series email updates to receive information on future webinars.
Introducing Biomimicry, Inspiration and Innovation for Today's Students and Tomorrow's Workforce
Presenter: Dorna Schroeter
Tuesday, October 25 2016 7:30-8:30pm EST
Are you looking for a way to inspire the next generation of world-builders – engineers, research scientists, chemists, architects, city planners? Biomimicry is a new discipline that offers teachers a compelling way to engage students of all ages and cross the boundaries traditionally found in education. It supports the goals of NGSS, CCLS, and STEAM and offers solution-based thinking while inspiring young people with a sense of the possible. As a link between design (arts) and science, it offers a model of relevancy because it will be part of many of the jobs of the future when today's students are in the workforce. From elementary to high school, Biomimicry also provides a plethora of literature for linking ELA to science and the Reading Standards for Literature.
This webinar will explore:
What is Biomimicry
Why Biomimicry
How we view nature and how we view nature through a biomimicry lens
Principles of Biomimicry
Levels of Biomimicry
3 – Bio-Inspired Case Studies
Resources
Biomimicry Today
Planet Protecting Superheroes
Presenter: Vanessa LeBourdais
Thursday, November 3 2016 7:30-8:30pm EST
Using story, arts, and gamification to engage diverse learners in environmental education.
North American Association for Environmental Education 2016 Annual Conference 
The 45th Annual North American Association for Environmental Education Conference and 13th  Annual Research Symposium is being held in Madison, Wisconsin from October 18-22, 2016.
For more than four decades, NAAEE has convened one of the leading annual conferences for environmental education professionals, from classroom teachers and teacher educators to nature center staff to climate science researchers and everyone in between. Averaging 1,000 participants each year, the event is designed to promote innovation, networking, learning, and dissemination of best practices.  Held in advance of the conference, the annual Research Symposium attracts more than 150 established and new EE researchers to examine in-progress EE research and promote dialogue between researchers and practitioners.
Visit the conference website to learn more about the conference and stay up-to-date on the latest programming and registration information.
Project Learning Tree GreenSchools Training 
Project Learning Tree® (PLT) is a national environmental education program that provides PreK-12 teachers and informal educators with professional development, instructional materials aligned to state and national academic standards, service-learning programs, and grants for action projects. PLT's GreenSchools program offers training for adults, including tips on starting a green school program, how to obtain equipment and collect data, and ways to empower your students to design and lead an action project that uses their STEM skills. It includes a set of 5 investigations for students to reduce energy and water use, recycle, and improve their school site, among other projects. For a PLT GreenSchools online course that can be completed in your own time, along with a listing of other PLT online courses and products, go to shop.plt.org. To attend an in-person professional development workshop in your state, go to https://www.plt.org/your-state-project-learning-tree-program.
Shelburne Farms is a nonprofit organization educating for a sustainable future. That means learning that links knowledge, inquiry, and action to help students build a healthy future for their communities and the planet.  Its home campus is a 1,400-acre working farm, forest, and National Historic Landmark.
Shelbourne Farms' school programs staff support both student learning and professional development for educators. The ideas of place and sustainability are at the heart of its work.  Shelbourne Farms offers a variety of experiences that inspire deep connections to community, and a commitment to a healthy future.
Upcoming professional development opportunities for educators include:
ABCs of Farm-Based Education / October 16-18, 2016
Discover easy and fun ways to develop agricultural education programs with engaging, kid-tested, educator approved activities! If you are looking for new ideas for an existing program, or are starting to explore the opportunities of farm-based education, this workshop is for you! Spend three days of hands-on discussion and activity based learning and exploration of the Shelburne Farms campus, including the dairy, farmyard, garden, and forest classrooms. Experience activities from Shelburne Farms' publications Project Seasons and Cultivating Joy and Wonder as we discuss ways to engage school groups and farm visitors.  Workshop topics include: creating a safe learning environment, developing programs, resource sharing and networking among participants, and more!
$250 includes materials, lunch, dinner & tax (scholarships available); optional accommodations $65/person/night, includes breakfast & tax (double occupancy)
Zeroing in on Schools Workshop: Transforming New and Existing K-12 Buildings to Zero Energy 
This half-day event, held in conjunction with the Getting to Zero National Forum and led by U.S. DOE, will delve into the details on how to create zero energy (ZE) school buildings. Participants will learn about a new program from DOE and hear real-world experiences from districts pursuing zero energy K-12 schools. Attendees will be given the planning and technical tools to achieve successful ZE project financing, planning, design, construction and operations, and work collaboratively on how to initiate and support ZE school projects in their own communities.
After the workshop, we will depart for the Broomfield Heights Middle School, originally built in 1983, which has undergone a deep energy retrofit in line with Boulder Valley School District's vision for a net zero energy school district. This 107,750 sq. ft. school serves 550 students, grades 6th through 8th, and demonstrates how an existing school with a conventional scope of work and budget can attain deep energy savings.
The workshop will be held on October 12, 2016 from 10am to 3pm.
Registration is $70 for the workshop (lunch included) and $25 for the optional tour.
Resources
Addressing Indoor Air Quality in School Energy Efficiency Upgrades: Review of Selected State Policies 
Energy efficiency upgrades can help school districts advance their educational mission by reducing energy and other operating costs.  Protecting and enhancing indoor air quality (IAQ) also supports the core mission of schools by promoting staff and student health, productivity, and attendance.  There is now broad recognition that it is possible to achieve both goals as part of an energy improvement project.  This report, published by the Environmental Law Institute in January 2016, describes state policy strategies that facilitate early consideration of IAQ best practices in school energy retrofits to help schools avoid unintended, negative consequences and reap the twin benefits of energy savings and a healthier, more productive school environment.
Center for Green Schools at the U.S. Green Building Council 
The Center for Green Schools at the U.S. Green Building Council believes that everyone, from the kindergartner entering the classroom to the Ph.D. student performing research in a lab, should have the ability to learn in a green school.
Green schools reduce the environmental impact of buildings and grounds, have a positive effect on student and teacher health, and increase environmental literacy among students and graduates. With these three areas of impact as the foundation for their work, the Center connects with schools and campuses to achieve their vision of green schools for all within this generation. Working directly with teachers, students, administrators, elected officials and communities, they create programs, resources, and partnerships that transform all schools into healthy learning environments.  Visit their website to view and download reports, presentations, case studies, and web trainings.
Center for High Performance Schools 
The Collaborative for High Performance Schools (CHPS) believes kids learn better in schools with good lighting, clean air, and comfortable classrooms. That's why CHPS works with schools and experts to make changes to ensure that every child has the best possible learning environment with the smallest impact on the planet.
CHPS provides resources – in many cases, free resources – to schools, school districts, and professionals about all aspects of high performance school design, construction, and operation. CHPS develops tools that help make schools energy, water, and material efficient; well-lit; thermally comfortable; acoustically sound; safe; healthy; and easy to operate. These resources include a well-respected six-volume best practices manual, training and conferences, a high performance building rating and recognition program, and other tools for creating healthy, green schools.
EPA's Indoor Environments Division Energy Savings Plus Health:  Indoor Air Quality Guidelines for School Building Upgrades 
Indoor air quality (IAQ) plays a critical role in the health, attendance, and academic performance of students and staff.  The U.S. Environmental Protection Agency's Energy Savings Plus Health:  Indoor Air Quality Guidelines for School Building Upgrades (the Guide) is designed to help K-12 stakeholders navigate the construction and energy retrofit process using an integrated approach and with IAQ, occupant health, and safety protections in mind.  The Guide includes 23 IAQ priority issues and related assessment protocols, recommended and expanded actions, and resources and tools for project planning and communication.  It is accompanied by the customizable, time-saving, and actionable Energy Saving Plus Health Checklist Generator (Microsoft Excel) that enables stakeholders to create IAQ checklists for specific upgrade or construction projects to protect and enhance IAQ.  Schools districts can use the Guide to manage, design, and implement school facilities construction plans that maximize energy efficiency and minimize financial losses and negative health effects on students and staff.
EPA's Sensible Guide for Healthier School Renovations 
The U.S. Environmental Protection Agency developed this booklet to provide school administrators, facility managers, staff, and the school community with an overview of how to avoid key environmental health hazards and ways to minimize children's exposures as they prepare for and undergo renovations.
Keep America Beautiful Recycle Recycle Bowl Competition 
Many schools have been slow to embrace recycling.  Recycle-Bowl hopes to galvanize recycling in elementary, middle, and high schools across America through a national K-12 recycling competition.  By participating, schools have the opportunity to win prizes and receive national recognition.  Visit the competition website to learn more about competing, view the official rules, and register your school.  Registration ends on Tuesday October 11th, 2016 at Midnight.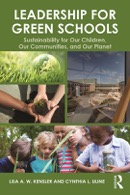 Leadership for Green Schools, a new book released this month, provides educational leaders, teachers, facility professionals, and community partners with the tools they need to lead and manage greener, more sustainable schools. Authors Lisa buy ambien over the counter A.W. Kensler and Cynthia L. Uline draw from the fields of sustainability science, built learning environment, and educational leadership to explain what green schools look like, what role school buildings play in advancing sustainable organizational and instructional practices, and why school leaders are "greening" their leadership. Sustainability can often seem like an unreachable, utopian set of goals, but this important resource uses real life examples of successful schools and leaders, demonstrating how green schools advance the work already underway to restore engaged learning within our schools and communities. Leadership for Green Schools is a unique and important resource to help leaders reduce the environmental impact of school buildings and immerse students in purposeful, meaningful learning for a sustainable, just future.
A product of the U.S. Green Building Council's The Center for Green Schools, Learning Lab provides K-12 teachers and school leaders with comprehensive, project- and STEM-based curriculum that encourages student leadership, environmental literacy, and real-world action.
Discover best-in-class content, training, and tools. Access their curated catalog of lesson plans, interactive projects, assessment opportunities, and other multimedia resources in English and Spanish. Lessons are mapped to meet current educational standards, and were created by educators, for educators.
October is National Farm to School Month, a time to celebrate connections happening all over the country between schools and local food!
Farm to school enriches the connection communities have with fresh, healthy food and local food producers by changing food purchasing and education practices at schools and early care and education settings. Farm to school is reaching millions of students in all 50 states and Washington, D.C.
The 2016 National Farm to School Month theme, One Small Step, will highlight the simple ways anyone can get informed, get involved, and take action to advance farm to school in their own communities and across the country. Learn more about National Farm to School Month, how you can get involved, and sign the One Small Step pledge by visiting the National Farm to School Network's website, farmtoschool.org.
Looking to promote Farm to School Month this October?  Check out National Farm to School Network's 2016 Farm to School Month Communications Toolkit.  The toolkit contains information about Farm to School Month 2016 activities, a sample press release, suggested social media posts and graphics, example text for newsletters, and ideas and tips for making media pitches.  You can access the toolkit here.
The OneLessStraw pledge campaign was created by One More Generation (OMG) and its partners to raise awareness about the dangers of single use plastic straws and their effects on our health, our environment, and our oceans.  During the month of September, students are encouraged to ask parents, schools, and businesses to take the OneLessStraw pledge and go strawless during the month of October.
Visit the website to learn more about this campaign, sign the pledge, and share your commitment with others.
OMG is a nonprofit organization founded by Carter and Olivia Ries back in 2009 when they were 8.5 and 7 years old. Carter and Olivia have become world renowned for their work on plastic pollution education and animal conservation.
Grants
The Captain Planet Foundation is accepting the next round of applications for small grants totaling $500-$2500.  Grant activities must be project-based, performed by youth, and have real environmental outcomes.  Visit the website to learn more about eligibility and restrictions, and to fill out an application.  The next deadline for applications is January 31, 2017.
Funding opportunities are available to any qualified K?12 school enrolled in Fuel Up to Play 60. Sponsored by the National Dairy Council, state and regional Dairy Councils, and other supporting organizations, the competitive, nationwide funding program provides money— up to $4,000 per year, per school — to jump start healthy changes. Funds are used to help schools implement one Healthy Eating Play and one Physical Activity Play from the 2016?2017 edition of the Fuel Up to Play 60 Playbook.
To apply, schools must:
Enroll in Fuel Up to Play 60
Have a registered program advisor
Participate in the National School Lunch Program
Learn more and download an application from the website.  The deadline to apply is November 2, 2016.
FY17 USDA Farm to School Grants 
In this funding cycle USDA anticipates awarding approximately $5 million in grant funding to support efforts that improve access to local foods in schools. Grant funds will be made available on a competitive basis, subject to availability of federal funds. Applicants may apply for a Planning grant, Implementation grant, Support Service grant, or Training grant. Planning grant awards will range from $20,000 – $45,000 and implementation grants and support service grant awards will range from $65,000 – $100,000. Funding for training grants is expected to range from $15,000-$50,000, and will be funded at the following levels:  state focused project awards will range from $15,000 to $25,000; and regionally / nationally focused project awards will range from $25,000 to $50,000. For all four types of grants, the federal share of a project cannot exceed 75 percent of the total cost of the project, as required by the HHFKA. Therefore, the applicant must provide at least 25 percent of the costs of the total project. The total project cost is the federal grant request amount plus the applicant match.
Learn more about the grant program here.  Deadline for application submissions is December 8, 2016.
GetEdFunding is a curated collection of grants and awards created by education professionals for education professionals.  Its database was designed to be easy-to-use and reliable, and all grant and funding opportunities are updated daily.  Users can search by six criteria, including 43 areas of focus, 8 content areas, and 14 twenty-first century themes and skills, including environmental literacy.  Once registered on the site, users can save grants of interest and return to them at any time.
Honeybee Conservancy Sponsor-A-Hive Bee Grants 
The Honeybee Conservancy's Sponsor-A-Hive program bestows beekeeping grants to help people safely set up, maintain, and observe on-site bee sanctuaries at schools, community gardens, and green spaces across the United States.  The program will bestow material grants in the form of honey bees, mason bees, and/or leafcutter bees; their homes; bee keeping equipment; and information on how to care for the bees.  Bees are strategically placed in locations where they can bolster bee populations, advance science and environmental education, and pollinate locally grown food.  Grants also provide a Sponsor-A-Hive Teacher's Kit, which is full of lesson plans and worksheets to teach students more about their bee home. It's designed to build reading and science skills, raise environmental awareness, and empower students to help the bees.
The application deadline for 2017 Beekeeping Grants is November 11, 2016 at 5pm PST.
Nature Conservancy's Nature Works Everywhere Garden Grants 
The Nature Conservancy's Nature Works Everywhere program is accepting applications from schools for grants that implement green infrastructure to address local environmental challenges, including access to healthy food, air quality, heat island effect, climate change, or storm water collection.  Young people will work as social innovators to help their communities through project design and implementation.  A $2,000 grant will be awarded to 55 schools.  Visit the website for full requirements, guidelines, and important dates.  The deadline to apply is 5:00pm on October 31, 2016.
The NEA Foundation Learning and Leadership Grants
The NEA Foundation Learning and Leadership Grants support public school teachers, public education support professionals, and/or faculty and staff in public institutions of higher education for one of the following two purposes:
Grants to individuals fund participation in high-quality professional development experiences, such as summer institutes, conferences, or action research.
Grants to groups fund collegial study, including study groups, action research, lesson plan development, or mentoring experiences for faculty or staff.
Grants awards are $2,000 for individuals and $5,000 for groups engaged in collegial study.  Applications may be submitted anytime throughout the year and are reviewed three times a year, every year.  Deadlines for applications are February 1, June 1, and October 15.
Interested in winning $500 for your classroom? SaveOnEnergy.com® is looking for the best lesson plans for teaching students about energy or sustainability. We teach consumers of all ages about the many aspects of energy in our Learning Center through blog posts, videos, and infographics. Plus, our Nico the Ninja guides help teach kids about electrical safety and energy savings.
Now it's your turn to create a lesson plan for our second annual Teacher Grant that can help kids learn about energy. We encourage lesson plans that vary in scope and topic, and you're welcome to cite any helpful information you find on the SaveOnEnergy.com Learning Center. All lessons must check off every requirement on the list below to be considered.
Encompass energy and/or sustainability knowledge.
Be appropriate for a grade level from kindergarten through eighth grade.
Include goals and how you plan to measure students' understanding.
Include a fully detailed description of the lesson plan, handouts, etc., with a list of all materials needed.
Be created by one teacher without use of existing prepared educational materials outside of those available on SaveOnEnergy.com.
Encourage student development through participation opportunities.
The submission deadline is October 21, 2016.  Winners will be announced November 4, 2016.
The Shell Science Teaching Award 
A partnership between Shell Oil Company and the National Science Teachers Association (NSTA), this award recognizes one outstanding classroom teacher (grades K–12) who has had a positive impact on his or her students, school, and the community through exemplary science teaching.  The recipient of the Shell Science Teaching Award will receive $10,000, as well as an all-expense-paid trip (along with the two finalists) to attend the NSTA National Conference on Science Education. All three will be honored at the Awards Banquet. The recipient will also be recognized at the Teacher Awards Banquet. The 10 semifinalists will receive certificates of distinction.  Completed applications must be received by January 6, 2017.
Whole Kids Foundation U.S. School Garden Grants 
Created in partnership with FoodCorps, the Whole Kids Foundation U.S. School Garden Grants program provides $2,000 monetary grants to K-12 schools, or non-profits working with K-12 schools, to support a new or existing edible garden on school grounds.  Applications are due October 31, 2016 at 5:00pm CST.
Whole Kids Foundation Honey Bee Grant Program 
In partnership with the Bee Cause Project, the Honey Bee Grant program allows K-12 schools and nonprofit organizations to receive support for an educational honey bee hive.  Three grant options are available:
Monetary grant of $1,500 to support the success of a honey bee hive educational program.
Observation hive: equipment grant of a custom made indoor observation hive from The Bee Cause Project.
Traditional hive: equipment grant of an outdoor top bar hive with Starter Kit from Bee Thinking.
All equipment grants include a small monetary grant that covers the first year of expenses.  Grant recipients also receive remote consultation and assistance with Beekeeper partnership from The Bee Cause Project.
To apply for consideration, submit a Letter of Intent by 5pm CST on October 31, 2016.  Full applications must be submitted by 5pm CST on November 15, 2016.