Catalyst Schools and Districts
Overview
Sustainability is driving organizational and technological innovation in corporations that yield both bottom-line and top-line returns. In the business community, sustainability initiatives lower costs by reducing inputs used, generating additional revenues from better products, improving the work environment for employees, and creating new businesses. Because these are the goals of corporate innovation, smart companies now treat sustainability as innovation's new frontier.
Educators in the United States have yet to embrace these lessons and are slow in making the necessary shifts to embrace sustainability as the driver of innovation in K-12 education. As demonstrated in the corporate world and in a few progressive schools and school districts, sustainability initiatives are improving management and operations, preparing all students with the "knowledge capitol" needed for a sustainable future, and improving our nation's economic well-being. The time is now to translate the benefits of sustainability gained in the corporate world and leverage models that demonstrate the substantial economic gains for the U.S. economy if all students attended high quality, sustainable schools.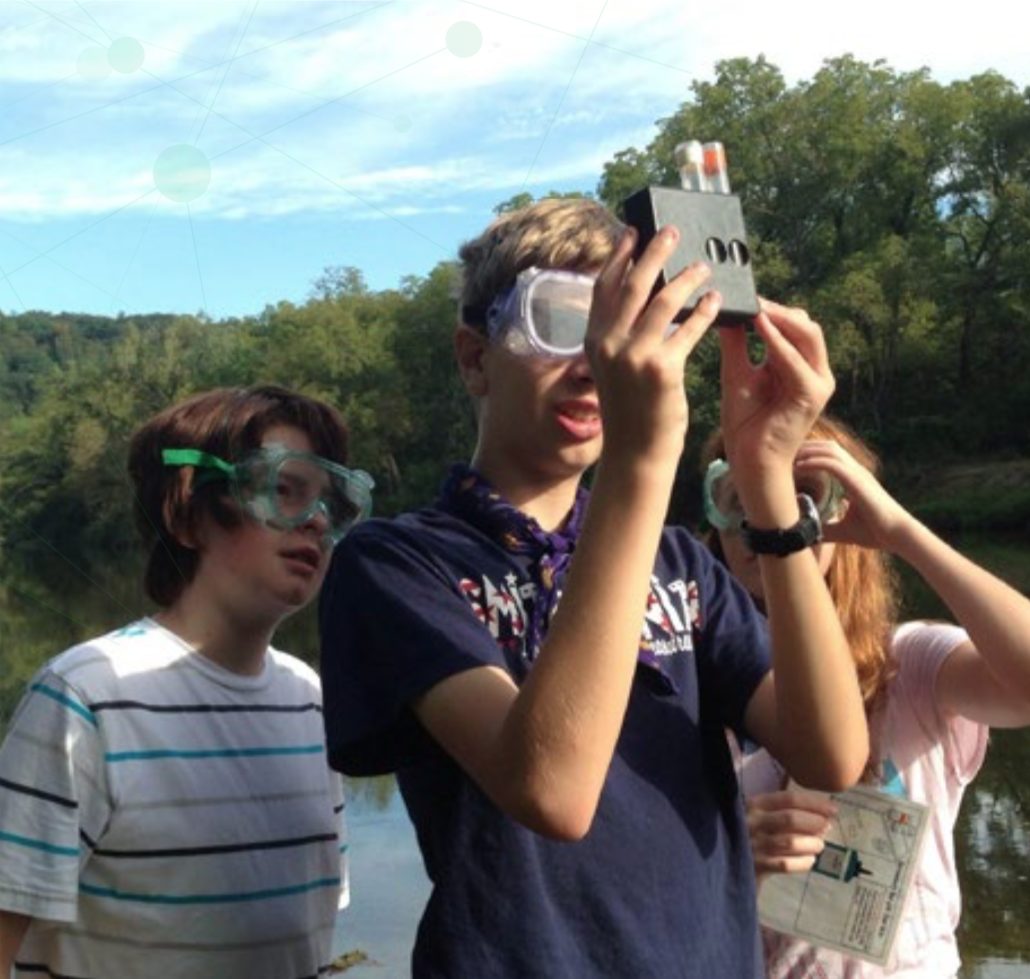 "The Catalyst Network brings together pioneers and thought leaders in the movement to provide space for incubating replication hubs across the country."
-Tim Baird, Superintendent, Encinitas Union School District
"The Catalyst Network is designed to become a transformative collaboration among sustainability leaders, educators, researchers, and professional development providers."
-Lisa Kensler, Auburn University
"The Catalyst Network helps provide the foundation for a symbiotic approach to sustainability and education. As a result,
our students are more con dent of whom they are and empowered to make a positive difference for themselves, their environment, and their communities."
-Geoff Deigan, Executive Director, Prairie Crossing Charter School
The Catalyst Network works with schools and school districts to document and replicate best practices that demonstrate how sustainability is driving innovation in K-12 education. This project is designed to demonstrate how educators are thinking beyond current models of high stakes tests and evaluation to engage faculty, staff, and students in problem solving, systems thinking, deep conceptual understanding, creativity, and innovation to implement sustainability initiatives in these areas:
Sustainable facilities design, operation, and management that reduces environmental impact and operating costs.
Buildings and programs that enhance the health and well-being of those who work and learn in schools.
Creating a culture and curriculum that equips students with critical thinking and civic engagement skills through a deepening understanding of the interdependence of economic well-being; healthy environment; and social well-being.
Phase 1 Catalyst Schools and School Districts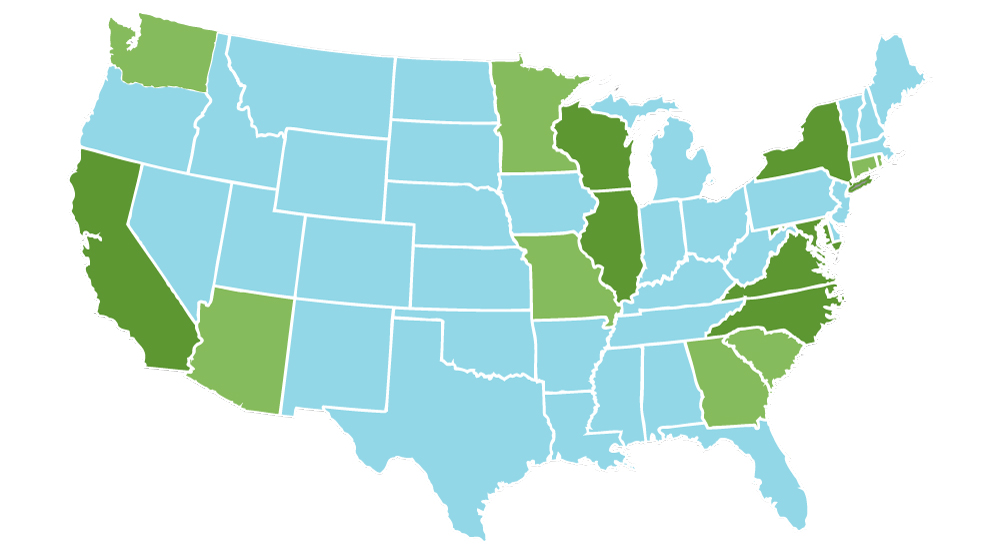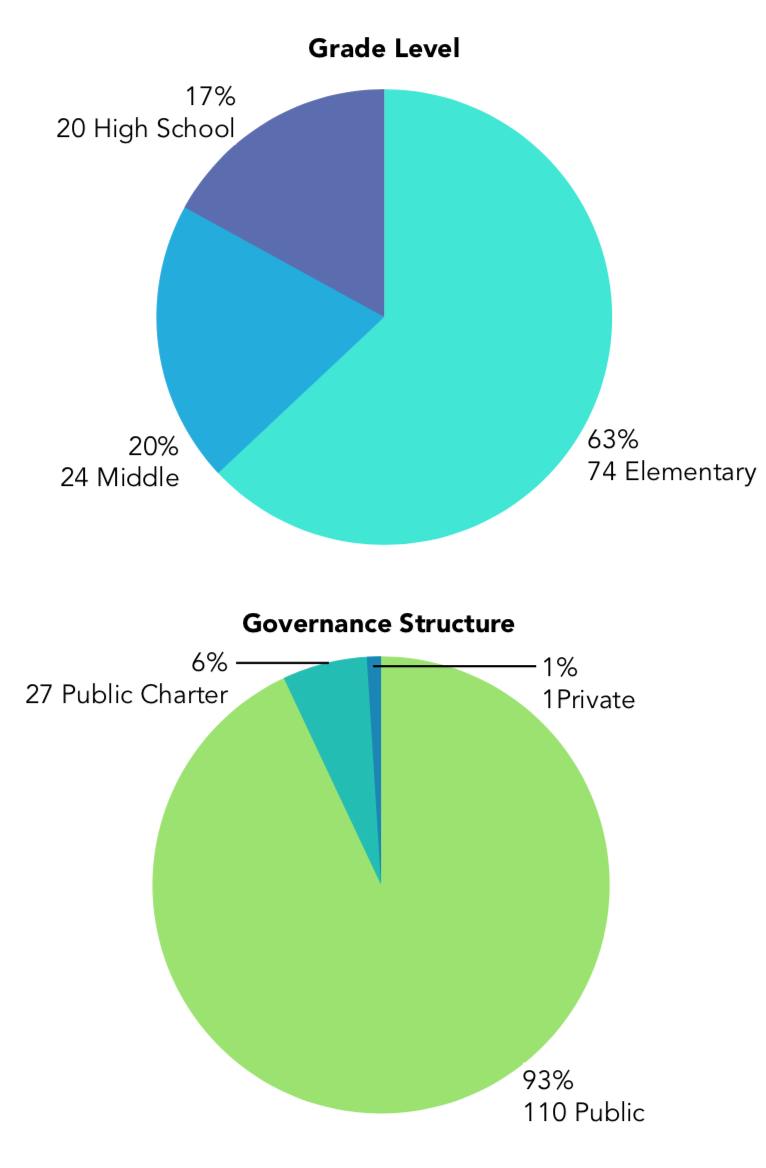 In Phase I of the project, the Catalyst Network will help GSNN design a process. These schools and school districts will then become Catalyst Network replication hubs with the capacity to consult and advise other schools and school districts on how to replicate their best practices. Phase I will directly impact 118 schools serving over 86,000 students and indirectly impact twice that number of schools and school districts. Beyond Phase I of the project, GSNN will recruit and support a maximum of 100 replication hubs, ideally one school and one school district per state.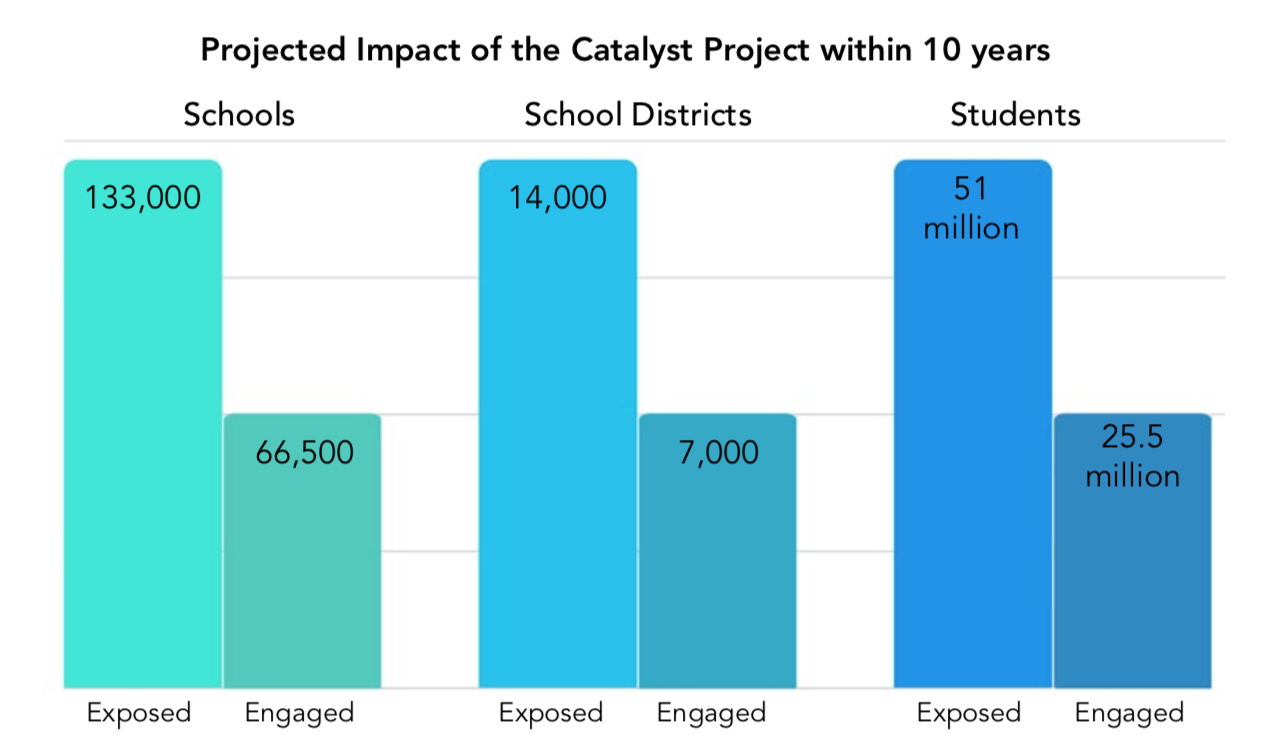 For More information please contact us