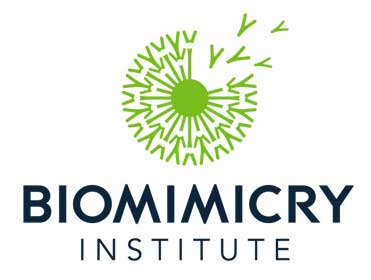 The Biomimicry Institute is the world's leading nonprofit dedicated to innovation inspired by nature. Biomimicry offers an exciting project-based approach that helps teachers blend STEM and environmental education in creative, hands-on lessons students love. The Biomimicry Institute helps educators and organizations bring biomimicry into their teaching by providing curriculum and training, networking opportunities, and content development support. Learn more about our services and visit the online library, AskNature, for the resources and information you need to bring biomimicry into your teaching practice.
What We Offer
Materials and Resources
The Biomimicry Institute hosts AskNature, the world's most comprehensive catalog of biomimicry education resources, biomimetic design solutions, and inspiring natural phenomena. Get started finding resources for your students at www.asknature.org/resources.
Design Challenges
Our annual design competitions provide a platform for learning and practicing biomimicry, while using it as a lens to help create nature-inspired solutions to climate change. Learn about our current challenges for students and professionals at www.challenge.biomimicry.org.
Biomimicry Education Network
Join the Network to connect with other biomimicry educators around the world.
Workshops
Build your team or district's knowledge with professional development workshops customized for your organization. Our approach focuses on engaging educators directly in a design experience and providing unique opportunities to reconnect with nature. On-site workshops can vary from one-half to multiple days depending on your needs. Contact us to learn more: info@biomimicry.org.
Content Development Services
Our biomimicry subject matter experts are available to collaborate with your team to develop original content for biomimicry curricula, educational programs, museum exhibits, and more. Contact us to learn more: info@biomimicry.org.
Scheduled PD Offerings
Inspired by Nature: Biomimicry as a Framework for GreenSTEM Education
March 4, 2020
Oregon Zoo, Portland, Oregon
This hands-on workshop will focus on how educators can use biomimicry as a framework to teach standards-aligned content while empowering our next generation of problem-solvers to think differently about nature, engineering, and a sustainable future. The workshop will begin with an interactive introduction to the topic of biomimicry, including indoor and outdoor activities. Participants will then experience the biomimicry design process firsthand as they work in small groups on a design challenge. Activities and resources from Biomimicry Institute's Youth Design Challenge will be featured.
Cost: $100. Register here.
Calling All Educators!
Registration for Biomimicry Youth Design Challenge coaches is open until March 1, 2020. Educators who register as coaches gain access to challenge curriculum and resources that can be used to integrate biomimicry study into classroom instruction. Register here.