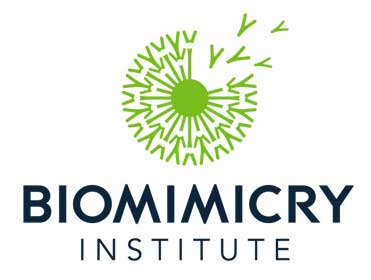 The Biomimicry Institute is the world's leading nonprofit dedicated to innovation inspired by nature. Biomimicry offers an exciting project-based approach that helps teachers blend STEM and environmental education in creative, hands-on lessons students love. The Biomimicry Institute helps educators and organizations bring biomimicry into their teaching by providing curriculum and training, networking opportunities, and content development support. Learn more about our services and visit the online library, AskNature, for the resources and information you need to bring biomimicry into your teaching practice.
What We Offer
Materials and Resources
The Biomimicry Institute hosts AskNature, the world's most comprehensive catalog of biomimicry education resources, biomimetic design solutions, and inspiring natural phenomena. Get started finding resources for your students at www.asknature.org/resources.
Design Challenges
Our annual design competitions provide a platform for learning and practicing biomimicry, while using it as a lens to help create nature-inspired solutions to climate change. Learn about our current challenges for students and professionals at www.challenge.biomimicry.org. 
Biomimicry Education Network
Join the Network to connect with other biomimicry educators around the world.
Workshops
Build your team or district's knowledge with professional development workshops customized for your organization. Our approach focuses on engaging educators directly in a design experience and providing unique opportunities to reconnect with nature. On-site workshops can vary from one-half to multiple days depending on your needs. Contact us to learn more: info@biomimicry.org.
Content Development Services
Our biomimicry subject matter experts are available to collaborate with your team to develop original content for biomimicry curricula, educational programs, museum exhibits, and more. Contact us to learn more: info@biomimicry.org.
Scheduled PD Offerings
Veracruz Biomimicry and Design Expedition
July 5 – July 13, 2019
Immerse yourself in the beauty of Veracruz State while learning about biomimicry – the practice of developing sustainable technologies inspired by ideas from nature – with peers from all over the world. This event is designed for teachers, faculty, students, and professionals seeking an intensive, interdisciplinary, and experiential introduction to biomimicry in a vibrant natural setting. The ten-day expeditionary workshop will open your eyes, your brain, and your heart to new ways of engaging in the world around you. Along with international colleagues from a variety of disciplines, you will explore ten different ecosystems in Mexico's beautiful Veracruz State as you learn to see nature differently and work your way through the biomimicry methodology to solve a design challenge.