The Cloud Institute for Sustainability Education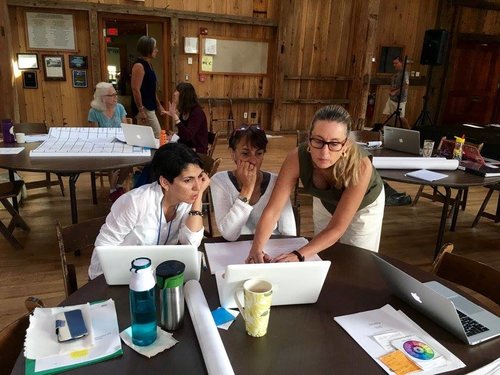 The Cloud Institute's mission is to ensure the viability of sustainable communities by leveraging changes in K-12 school systems to prepare young people for the shift toward a sustainable future. We monitor the evolving thinking and skills of the most important champions of sustainability, and transform them into educational materials and a pedagogical system that inspires young people to think about the world, their relationship to it, and their ability to influence it in an entirely new way. We believe that K-12 education can substantially influence beliefs, attitudes, values, and behaviors related to sustainability. This is the most fertile ground for helping to shape a society committed to sustainable development. We develop in young people and their teachers the new knowledge and ways of thinking needed to achieve economic prosperity and responsible citizenship while restoring the health of the living systems upon which our lives depend.
What We Offer
Our work with schools, school systems, and Higher Education institutions all revolves around the curriculum, instruction, and assessment aspects of Education for Sustainability, as well as the strategic planning, organizational, and leadership development that is required.
New workshop is available!
Introduction to Education for Sustainability
This two-day interactive workshop is designed to help participants:
Develop a shared understanding and vocabulary of sustainability and Education for Sustainability (EfS)
Generate personal rationales for educating for sustainability
Become inspired and hopeful about contributing to the shift toward a sustainable future through education
Day one is designed to increase participants' awareness, knowledge, and understanding of core concepts, content, and habits of mind that characterize sustainability and EfS.
On day two, we go deeper with EfS standards and performance indicators and begin an informal EfS curriculum alignment process. We map participants' findings to determine where EfS content, skills, and attitudes are aligned to existing curriculum to determine where to conduct a strengths assessment and/or embed EfS into units of study.