By. Korah Soll, Rural Aspirations Project
In Maine, our roots are entwined in three major legacy industries: fishing, farming, and forestry. Our use of natural resources has been, and continues to be, an integral part of community vitality. There are 1.3 million people living in Maine, roughly the same number as in Dallas, Texas. Maine encompasses over 33,000 square miles; that's 43 people per square mile and 98.83% of our state is considered rural, while 1.17% is considered urban. Maine is the most rural state in the U.S. according to the 2010 Census.
There are 39 high schools in Maine with under 350 students. These schools are located in remote areas, some designated "Islands in the Trees" where residents have experienced dramatic changes to their economic, environmental, and social/cultural landscapes. Many citizens of these small towns are generationally connected to their natural resource heritage, and each town is grappling with how to maintain community vitality by responding to a changing economic landscape while protecting their natural forest assets. Our rural schools are challenged by limited resources, declining enrollment, and generational poverty but they are also filled with students and teachers who exhibit perseverance, ingenuity, and a strong connection to place.
The Rural Aspirations Project, an organization that designs responsive professional development for rural schools, is leading community-school partnerships focused around these legacy industries. We work with schools to create programming that expands opportunities and stretches traditional schools to think about ways to engage students in real-world problem-solving that is connected to community issues.
We believe that the students who are sitting in classrooms today and tomorrow are an integral part of building a future for rural Maine, and that rural teachers are willing and excited to engage in programming that connects directly to community. In reality, the "many hats" syndrome of rural schools often prevents innovations in rural education, and teachers need support and a network of professionals to dig deeply into complex community issues.
The Maine Forest Collaborative (MFC) is one program that is inviting students to take part in this work. The mission of this program is to empower students to engage in the future vitality of forest communities. 
Starting in January 2018, Rural Aspirations began working collaboratively with teachers and a diverse group of community stakeholders to understand the connection between community vitality and rural schools. One of our schools conducted an outside study to see what impacts a school closure would have on the community. They found that within a year of the school closing the bank would relocate and the health center would close. Within three years, the general store would close. We asked a group of stakeholders, "Is there a link between natural resource-based educational opportunities within rural schools/communities and the success of a diverse forest economy?"  
The folks at the table gave a resounding yes and began to think about the skills and knowledge students would need to be successful in a future forest economy. Industry representatives talked about the need for creative thinkers, clear communicators, and problem-solvers. They are looking for employees who will work hard, can think on their feet, persevere through challenges, and have a willingness to learn. Post-secondary representatives spoke of the need for prepared students with strong written and verbal communication skills, as well as a commitment and dedication to their future. They are looking for students who can lead their own learning, and who actively seek challenge from their education.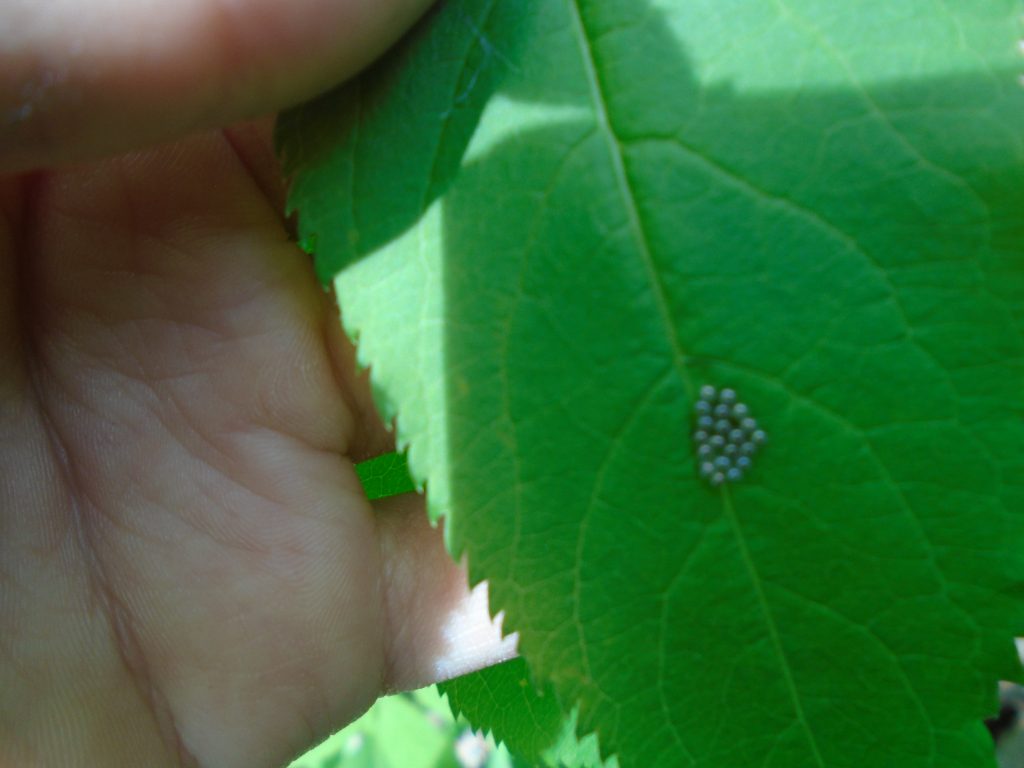 The MFC was designed in response to our rural conditions and is guided by the idea that the vitality of our rural forest-placed communities is deeply connected to the experiences we create for our youth. The MFC creates a platform for schools and community professionals to connect around real-world problems. We just completed our first year's collaborative project with five school partners. The curricular foundation for this year was guided by one question: "How can we use forests to positively impact local communities?"
Rural Aspirations works with teachers to create strategies and supports within a flexible curricular framework. From there, schools build experiences that invite students to engage in real-world problem-solving related to community vitality. The collaborative project question frames and guides the work throughout the year. Each school has a different logistical approach to the program, but each follows the framework. For some, students experience the program through an Environmental Science class. For others, the school offers an MFC class. Some schools are considering this program as an independent study option. The program is designed to be responsive to the existing structures of our rural school partners.
This year, students integrated technology into their projects by utilizing ArcGIS software to plot their experiences, culminating in an ArcGIS Story Map. They began by defining their local regions. This task, although seemingly quite simple, is more complex for rural students who may think of local as confined to their family, or their community. Most of these rural districts are regional, encompassing not only established towns, but also unorganized territories. Students explored the idea of culture and examined the social structures of their communities, defining and mapping their own "local region."
From there, students investigated past forest use. To answer the essential question, students needed to first understand the history of forest use. Each school had a different strategy for approaching this task. Students hosted visitors, explored historical societies, and talked to citizens to better understand how forest use had shaped their regions.
Once students understood past forest use, they confronted the challenge of understanding current forest use. Out in the field, students listened to business owners and community leaders talk about how forests are being used, how forest use is impacting their communities, and the challenges and successes around such use. Given both past and current perspectives, students were able to learn how forest use had shaped their regions.
Students in Guildford learned that the manufacturing industry has been incredibly responsive to changing global demands, altering products to meet demands. Students in Greenville learned that for every dollar spent on the Katahdin (a local cruise ship), five dollars is spent in town at various local businesses and eateries.
While investigating forest use, students also looked at impact. How has/does/will forest use impact local communities? Students examined the environmental impacts of the forest product industry, realizing that many of their local businesses have gone from contributing to environmental degradation to almost zero-waste, marketing their by-products to other businesses/industries or using those by-products to create energy for their own businesses.
Students also looked at the social/cultural impacts of forest use and wrestled with how to balance a wood products-based economy with a forest-based recreation/tourism economy. Students examined the different opportunities in each sector and explored how their communities are impacted by each.
And finally, students explored economic impact, realizing that the past, current, and future vitality of their forest-placed communities is interwoven with forest use, whether for recreation, conservation, or wood products. They began to imagine ways we could be creative in our approach to maximizing forest use while simultaneously preserving our renewable resources.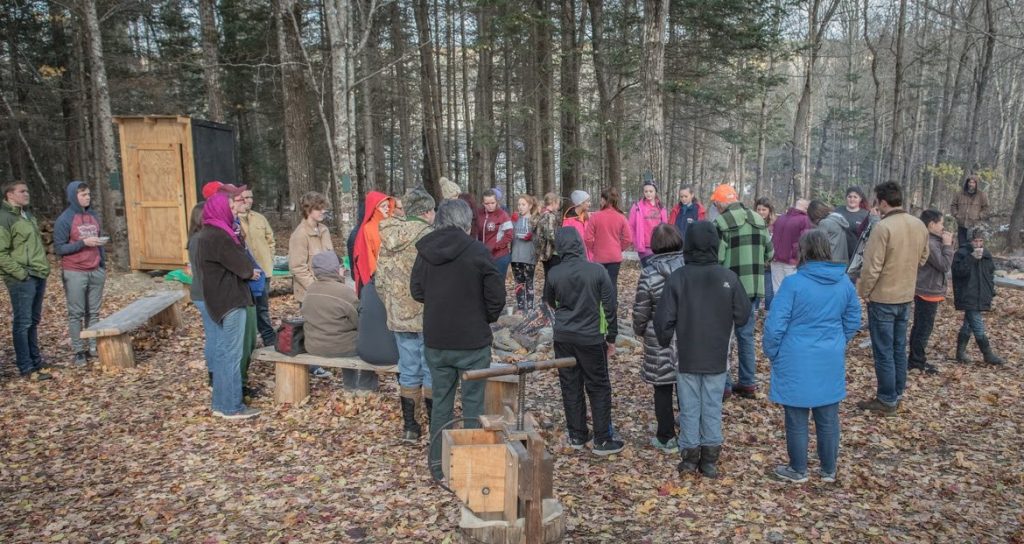 Integral to the success of this program is deep and continuous community connection. While students were connecting with their local communities, Rural Aspirations staff were building a network of stakeholders that represented diverse careers and perspectives to offer insight into program and curriculum design. We engaged with economic development agencies, NGOs, state agencies, post-secondary institutions, researchers, teachers, administrators, and natural resource practitioners. All stakeholders offered different perspectives, but the common thread was an understanding of the importance of engaging and empowering our next generation to become the future stewards and leaders of our rural places.
This was only our first year, and we continue to learn and shape our program to meet the ever-changing needs of industry and schools. Teachers launched the program with students in January 2019 and presented their final products this past May at the Foster Center for Student Innovation at the University of Maine at Orono. It was inspiring to see our rural students engage in high level conversations about the past, present, and future use of our forest resources as they imagined their place in designing its future.
This July, teachers from our partner schools will convene to debrief their experiences and engage with diverse stakeholders to design an inquiry-based program for next year that is responsive to the needs of our schools, our communities, and the broader forest economy.
There is great power in connecting rural communities with rural students and teachers who, although geographically isolated, are deeply impacted by changes in these legacy industries. We continue to explore new ways to resource projects that are community specific and responsive to the needs of rural schools, and incorporate collaborative strategies that ensure that our curriculum reflects the dynamic needs of this ever changing natural resource landscape. Our rural future depends on it.
Author Bio
Korah Soll, a Maine native, has always valued the "sense of place" often fostered in rural communities. She designed and directed alternative programs in three rural districts for over 16 years before gathering a motivated group of educators to launch the Rural Aspirations Project. The Rural Aspirations Project provides responsive professional development aimed at collaboratively designing and supporting connections between schools, natural resource-based businesses/organizations, community/regional economic development efforts, and educational opportunities. She earned a B.S. in Environmental Education from Unity College and an M.Ed. Leadership degree from UMAINE. In 2010, she received the Commissioner's Award for her work with at-risk students.