By. Morgan Walker
It was a normal Friday until it wasn't.
An announcement was made over the intercom that we would be moving to online classes for two weeks and that we would return to class after spring break. My friends and I joked around, saying that Friday would be our last day of high school. Little did we know, it was, and life as I knew it wouldn't be the same.
I grew up in Southfield, Michigan, and lived in the same neighborhood with the same people my whole life. This included attending the same K-8 school that my older siblings went to. However, I had grown tired of the scenery. I wasn't being challenged enough. I knew that I couldn't grow if I was stuck within the same four walls. I wanted new experiences and a new outlook on life. So, I searched for one. Starting with my freshman year of high school, I left my friends, my comfort, and my community and switched to a new school, Berkley High.
Now a senior, I've had a great experience attending a wonderful school with amazing people. I was on the Step Team and served as captain my senior year. I was on the Varsity tennis team for four years and made it to the state tournament for three years in a row. I was in the Midnight Golf Program, an exclusive mentorship program that helps students build character, develop networking skills, prepare for college, and engage in activism all while learning the game of golf. I was also an active member of my school's Diversity Council, which allowed me to fulfill my passion for getting involved in and educating others about social issues. As leaders in the school community, we were trained to educate, promote, and advocate inclusion and acceptance for everyone in our school, community, and (one day!) the world.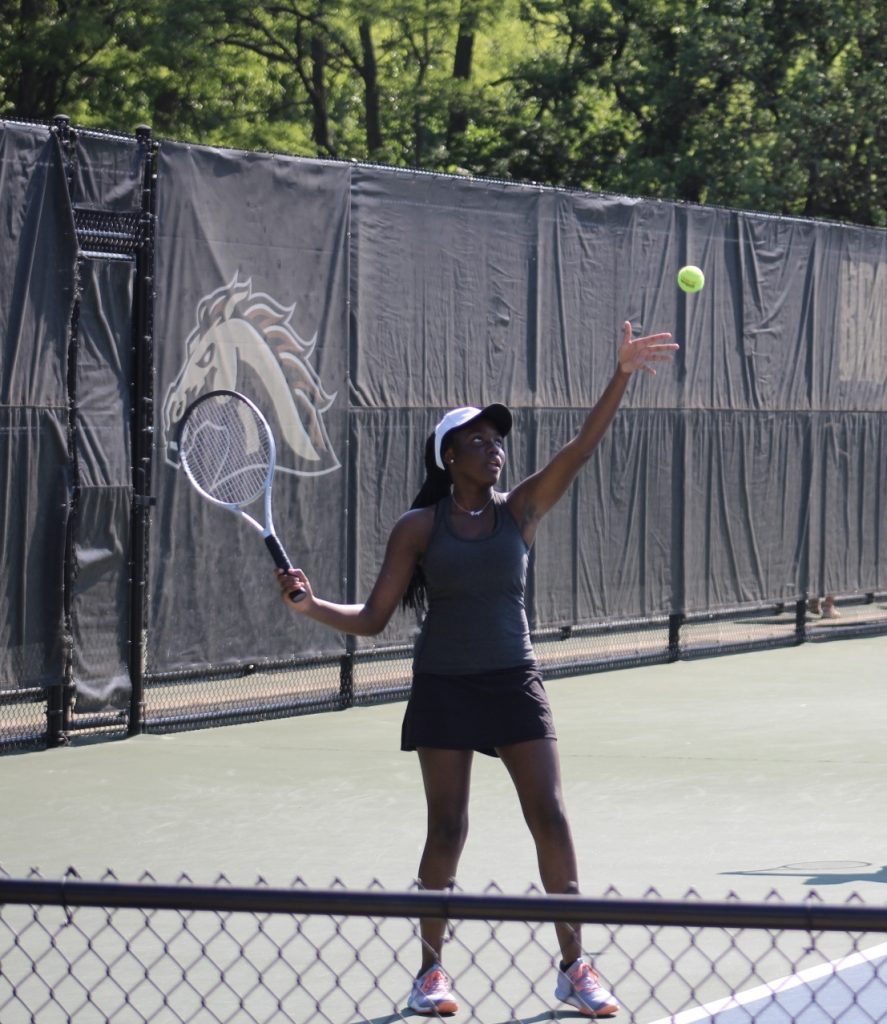 Going into my final semester of high school, I was busy planning events, going to meetings, and enjoying every minute of it. Then things changed. News about COVID-19 was suddenly everywhere. That's all we talked about at school. We had so many questions and no answers. Not from teachers, parents, or the government. Talk about school closing got more and more prevalent.
Then it happened.
At first, I was so excited to have an extended spring break. Then that break got extended again…and again. Suddenly, the school year was over for good. I didn't handle the news well. I stayed off of social media so I wouldn't hear anything about COVID-19. I didn't do any classwork. I just stayed to myself. I was devastated. I felt robbed.
COVID-19 is affecting everyone in different ways. For me, it's been a hard process. All my classes are now online with video calls. It's harder to stay focused and engaged as a second-semester senior, especially when I'm sitting at home. No one ever thought something like this would happen, so schools couldn't prepare. By May, my school had started to get the hang of things, but for seniors that's irrelevant. We're done with school in a matter of weeks. Communication, in general, takes longer than normal, which is affecting my transition to college. I've had to contact schools and ask to push back deadlines since finances and other things are in a tough spot. I have a job but I'm currently unemployed, so I can't save for college. I won't be attending prom or graduation. I won't have a tennis season, which affects my chances of earning a college scholarship. I won't have a Midnight Golf ceremony or be able to go on the HBCU college tour. I won't be participating in the senior year school traditions that I've been waiting years for. And there's no telling if I'll be able to walk onto a college campus in the fall.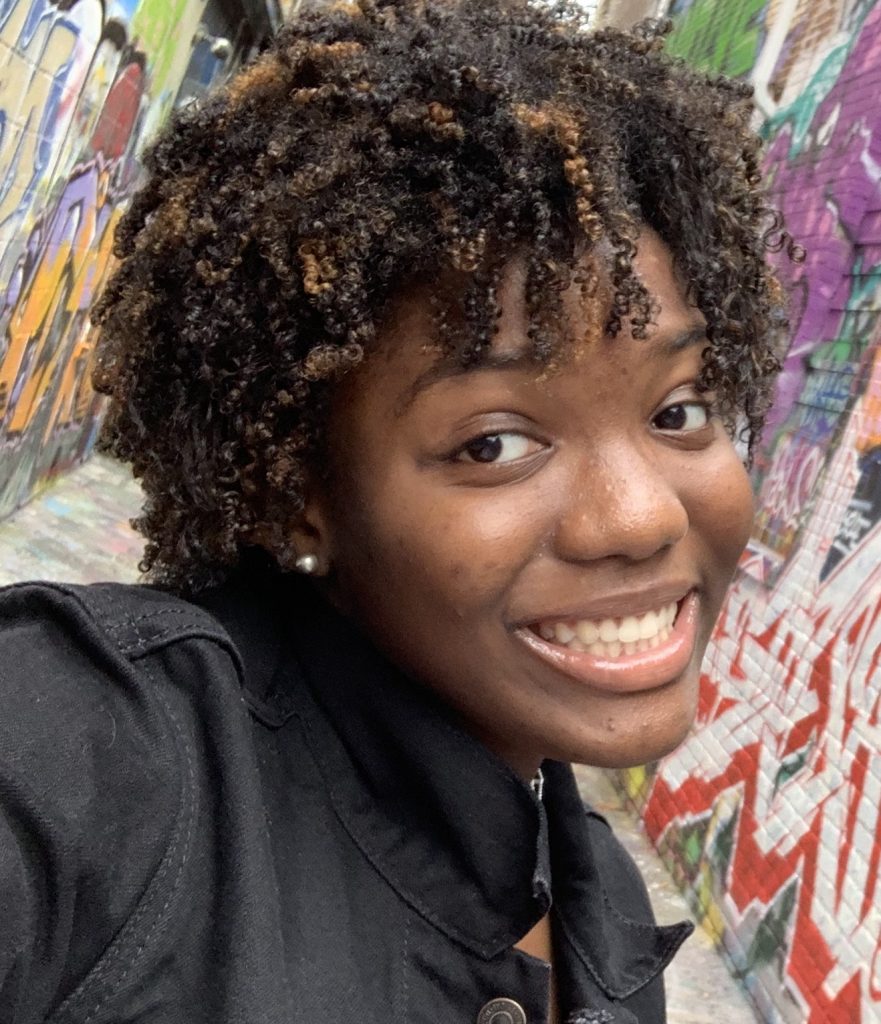 Times are hard for so many people – essential workers and their families, people dealing with mental health issues, and people who are lost without a routine. I know my problems are valid, but they aren't as big as other issues in the world right now. My goal is to help, encourage, and educate everyone as much as I can, including myself. Since I'm not meeting with my school's Diversity Council, I've taken it upon myself to research and get involved in social issues and politics while at home. This includes spending a lot of time learning about problems in our society, like poverty. I live in a progressive area with open minds, so everything was fine, or so I thought. However, this pandemic opened my eyes to the horrible socioeconomic problems in this country, and close to home. I had spent my time fighting for others when, really, the war was in my own backyard. While everyone is affected by COVID-19, those living in areas of poverty are hardest hit since they don't have the resources or funds for testing, let alone getting treated. This pandemic is revealing an ongoing problem in our communities. Once all of this is over, nothing will be the same. Families will have so much more to deal with and no one to help carry the load. Parents will be working constantly, children will be catching up in school, and others will remain scared to leave their homes. I plan to volunteer at food banks, community gardens, summer camps, and wherever else I can to help my neighbors and the community get used to this new "normal." These are scary times, but we'll get through it and hopefully be better than before.
I am going to college for a degree in aerospace engineering. I want to learn and understand everything that has to do with the infinite universe so I can help us explore it. With COVID-19, I've realized that things change no matter how much you plan. Life is unpredictable. You waste your time figuring out every little detail when all you can really do is learn to go with the flow. One day, I will be an aerospace engineer working at NASA and learning about our world and ways to save it. Regardless of the losses I experienced this year, I now know to use my time wisely because anything can happen. I'll turn my losses into lessons.
Author Bio
Morgan Walker is a graduating senior from Southfield, Michigan. She enjoys planning community events, photography and creating, and helping others as much as she can. She has been an active member of many organizations, teams, and clubs throughout her high school career including the Midnight Golf Program, Guided Pathway Support, and Diversity Council. Morgan will graduate from Berkley High School this spring and will attend Tuskegee University in the fall, pursuing a degree in aerospace engineering. She has a passion for discovering the unknown and plans to be an engineer for NASA, helping us explore the depths of space.