The staff at Green Schools National Network (GSNN) has been pretty busy since the launch of the Green Schools Catalyst Quarterly and the Catalyst Schools and Districts Network last March. Both initiatives are proving to be resounding successes…yet we can only wear so many hats! To keep the momentum going, we recently added two new faces to our team: Glenn Karaban, Director of Advertising, Sales, and Sponsorships, and David DenHartog, GSNN School Coach. Both bring a wealth of experience to the Network and will play an important role in growing our reach and impact.
Read on to learn more about Glenn and David, their roles with GSNN, and why they are passionate about green schools!
Glenn Karaban
As Director of Advertising, Sales, and Sponsorships, Glenn will be working with nonprofit and corporate partners to customize sponsorship programs that enable them to effectively communicate with GSNN's influential readership of K-12 teachers, principals, administrators, and professionals. Specifically, he will be working closely with partners to expand their reach through GSNN's media properties: Green Schools Catalyst Quarterly, GreenNotes, GSNN Members Newsletter, Green Schools Conference and Expo Conference Countdown, and Catalyst Schools and Districts Network News.
Glenn's background is in advertising and sponsorship sales, print and digital publishing, marketing, and media consulting. He is the founder of Karaban Media Services, a boutique media ad sales and solutions company that partners with associations and business-to-business companies to help them map out strategy, create new platforms, identify missed opportunities, and manage their entire sales process. His clients hail from a variety of industries, from higher education and health information management to business travel and pets. They include the American Health Information Management Association, High School Counselor Marketing, PETS International, and Time Inc.
Glenn's interest in the green schools movement comes from personal experience. As a father of three (one each in elementary, middle, and high school), Glenn has seen firsthand the need for our schools to transform themselves for a sustainable future and witnessed the remarkable influence that teachers, principals, administrators, and students have in charting the course. He is also inspired by his son, a high school freshman, who cares deeply for the environment and spends hundreds of hours a year volunteering to keep his community healthy.
"When the opportunity to work with GSNN came about, I leapt at the opportunity!" says Glenn. "I'm thrilled to be working with Jenny Seydel and the entire GSNN team, and to do my part working with our partners to help grow the green schools movement. My new role gives me an opportunity to make a more significant contribution toward a sustainable community, one that helps ensure all children graduate as thoughtful and mindful citizens for the future."
Glenn resides with his family in Westfield, New Jersey.
Have a question about sponsorships for Glenn? He can be reached by phone at (212) 840-0660 or by email at gkaraban@greenschoolsnationalnetwork.com.
David DenHartog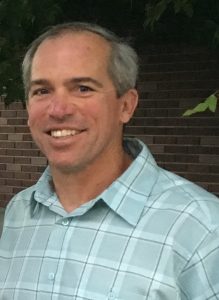 As a GSNN School Coach, David will be working directly with schools in a coach capacity, helping them identify and integrate GSNN core practices. His background serves him well in this position. He started his career as a classroom teacher in Iowa before moving to Minnesota to lead a new, Expeditionary Learning charter school. As both a classroom teacher and administrator, David was intent on teaching and learning that involved fueling students' passion through interactive projects that connected to the community and allowed for authentic learning.  He has conducted field studies all over the United States and in 43 other countries, including South Africa, Australia, New Zealand, Cambodia, and Kazakhstan.
While David was an administrator in Minnesota, he was recruited by Expeditionary Learning to become a School Designer (coach) in the Southwest United States, moving to Prescott, Arizona. During his nine years with Expeditionary Learning, he focused on becoming more of an expert on healthy assessment practices and curriculum development, leading national institutes on formative assessment, grading and reporting, and expedition planning. David now lives in Boise, Idaho and continues to partner with schools and organizations focused on deeper learning.
Through his national exposure to the education landscape and his work around the world, David recognizes that deeper learning practices and global competencies such as collaboration, character, citizenship, communication, critical thinking, and creativity form the essence of an excellent, forward thinking educational environment. It's these qualities, among others, that suit David well for his work with GSNN's Catalyst Schools and Districts. The Network's core practices align with David's passion and previous work and have been integrated into his education journey for years.
"Our world is in desperate need for schools to focus on sustainability and environmental literacy and I feel honored to be connected to this work through GSNN," says David. "I'm super excited to connect and learn from the Catalyst Network schools and new partners that are at the beginning stages of transforming their schools into educational models. I am also highly motivated to bring great educational practices that enrich students' and teachers' lives while consciously considering global impact."