The New Year is right around the corner, which means the Green Schools National Network (GSNN) is gearing up to host its annual Green Schools Conference and Expo (GSCE).  Held in Pittsburgh, PA from March 31 –April 1, 2016, the 6th annual conference promises to be the best yet!  The 2016 GSCE marks the first year of GSNN's partnership with the U.S. Green Building Council (USGBC) and its Center for Green Schools in producing the event.  GSNN is excited about USGBC's role and their commitment to put on a world-class event for attendees.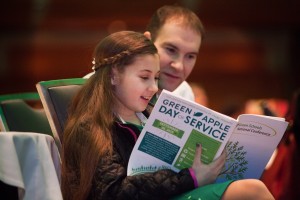 There is a lot to look forward to in 2016:
GSCE is being held at the David L. Lawrence Convention Center in Pittsburgh, the only conference center in the world with two LEED® certifications: LEED® Gold for New Construction and LEED® Platinum for Existing Buildings.
GSNN and USGBC have put together a jam-packed 2 day program, plus pre-conference workshops and tours. The breakout sessions feature topics such as curriculum, green cleaning, whole school buy ambien tijuana sustainability, waste reduction, and environmental best practices.  GSNN and USGBC are happy to welcome a number of new school presenters to the conference and are excited to see the ideas, practices, and wisdom they have to share!
This year's Student Summit will be led by students for students, and will feature programming designed to educate, empower, and inspire middle and high school students to be our next generation of leaders.
The Expo will showcase a wide range of exhibitors, from businesses to non-profits, with products and services that support and advance green schools efforts.
Make plans now to join us in Pittsburgh to reconnect, and make new connections, with like-minded green schools thought leaders, advocates, educators, administrators, partners, and others!  Registration is open at http://greenschoolsconference.org.  Register now at the early bird registration price of $375 for individuals and $275 for educators and students.  Do not wait too long!  The price for registration goes up after January 29, 2016.
We look forward to seeing you in 2016!