Green Schools Catalyst Quarterly
The June 2017 issue of the Green Schools Catalyst Quarterly is out!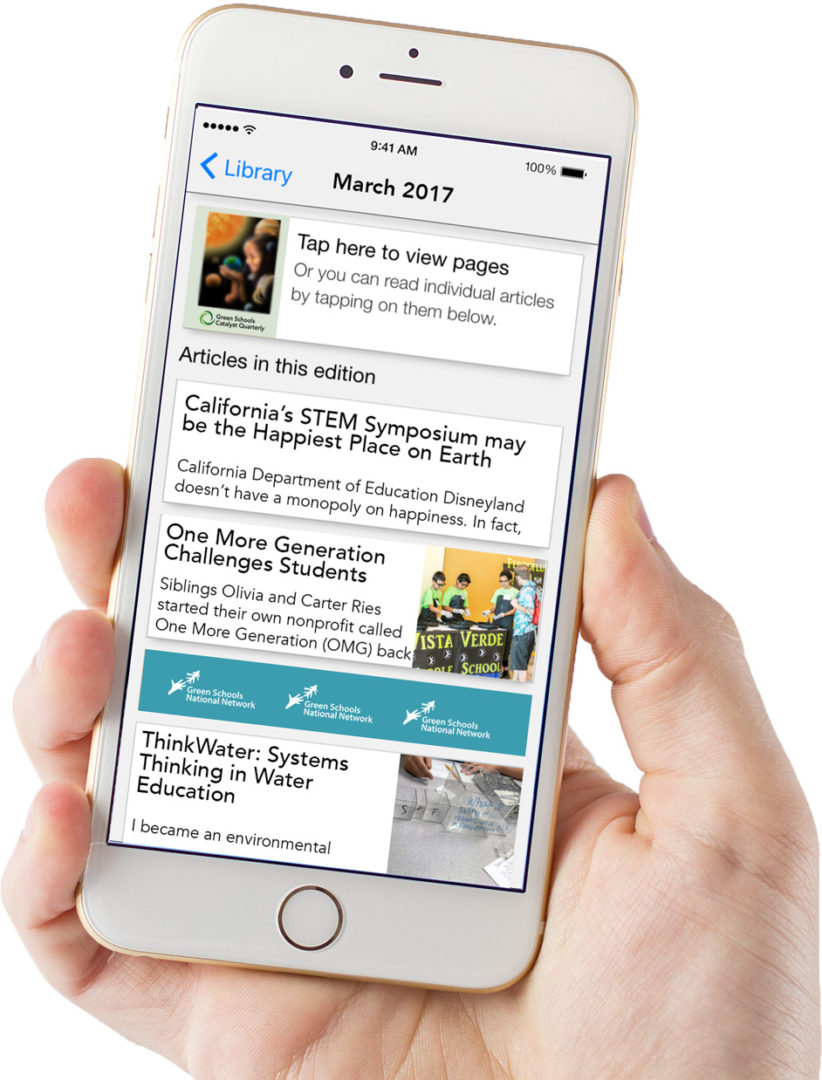 Currently, there is no publication dedicated to the advancement of green, healthy, sustainable K-12 schools. The Green Schools Catalyst Quarterly (GSCQ) will be a peer reviewed, high interest digital magazine that highlights evidence-based practices for replication in green, healthy, sustainable schools. GSCQ will explore issues in-depth, including qualitative and quantitative research, and will include columns that report on and explore emergent issues.
Shared Leadership
GSCQ features authors from all sectors of the green schools movement: teachers, school leaders, district decision makers, state education leaders, corporate partners, communities, parents, and above all, students.
Impact
GSCQ is where the rubber meets the road, providing data, case studies, and research that decision makers can use to move schools, districts, states, and the entire movement to effect positive, impactful change.
GSCQ will highlight best practices that:
• Reduce environmental impacts and promote sustainable practices in school buildings and grounds while saving money
• Improve the health, well-being, and safety of students, teachers, and staff
• Increase college and career readiness through the integration of sustainability as a theme that supports 21st century learning
Leverage
GSCQ highlights trends at the local, regional, and national scale that merit replication. GSCQ collaborates with organizations around the nation to leverage existing infrastructure, policy, and networks to highlight the most strategic opportunities for sustainable change. Inspiration From seasoned veterans to beginners, GSCQ provides inspiration for every school and district to nurture increased implementation of best practices.