By. Lacetia Walker
I sat in anxious anticipation as the wheels of the plane smoothly touched down on the tarmac. It was a week of firsts for me: My first visit to Portland, Oregon, my first layover in Las Vegas, and my first opportunity to attend the Green Schools Conference & Expo! Little did I know, that smooth landing would set the tone for an amazing and enlightening call to action.
Before this week, I had little knowledge of the green schools movement. Who were these green schools enthusiasts and why did they care so deeply about green, healthy, and sustainable schools? From the moment I had my first encounter with an educator in the green schools movement to the very last, I felt encouraged and empowered to make a difference.
I am a Teacher Consultant from Detroit with 30+ years in education. I have taught in K-8 urban schools and developed and facilitated professional development for teachers and administrators around the country and on three Native American reservations. Attending and presenting at education conferences has been part of my M.O. for a very long time, so I wasn't really expecting to be wowed or inspired by anything beyond my own personal work experience. Boy, I was in for a huge surprise and wide-eyed awakening.
The Friends and Family Gathering that kicked off the conference was awesome! I met all kinds of interesting people from all over the country. They were kind, energetic, passionate, and very humble. Everything about my initial evening was top notch. I said, "Wow, these green school folks are super passionate and extremely serious about sustainability, reducing our carbon footprint, and everything else green." But it wasn't until the next day, once the conference officially started, that I realized the individuals I had dined with the night before were the experts and presenters at the conference!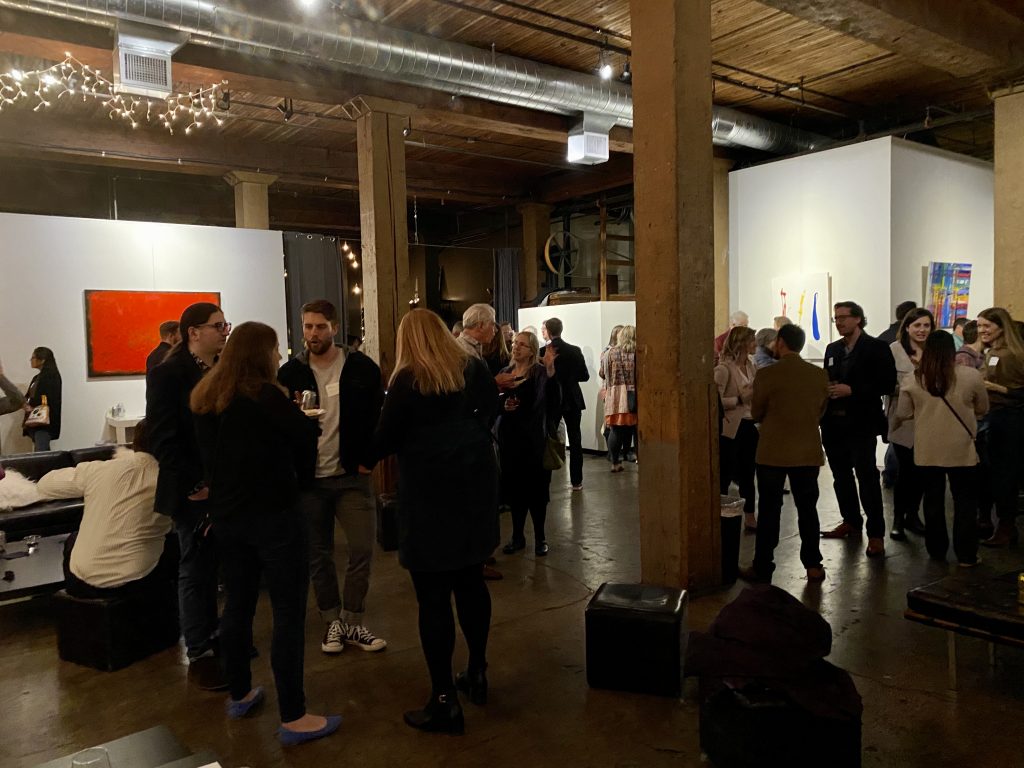 Although this was my first time attending the Green Schools Conference & Expo, Jenny Seydel's welcome speech at the Opening Plenary made me feel like I really belonged. She belted out in a loud voice, "Step up, lean in, be bold. All of us will be needed to make it happen." All of us included me. As the keynote speakers presented, I felt more and more capable in my ability to make a difference, in large and small ways, within my school district once I returned. I was jotting down notes and snapping pictures of slides left and right! After Jenny's speech, Danni Washington gave practical tips and tools and shared user-friendly social media and mentoring ideas. She showed us how to engage stakeholders on all levels through sharing her own experiences, because it's a necessity, as one of her PowerPoint slides showed, and there is no plan B!
All the sessions I attended featured speakers who offered practical examples and strategies on how each and every one of us could do a little something to make a big impact. Tough topics about equity were also tackled head-on. It was a little uncomfortable at first, but the presenters addressed the issues in such a courageous and respectful way that it inspired truthful dialogue and an honest look in the mirror for all in the room. "You can't deal with a problem that you are not willing to talk about."
One of my favorite quotes from the conference came from the session with T.A. Brown Elementary. Veronica Sharp, T.A. Brown's principal, said, "People see me and ask why am I so happy? I am happy because I am alive today and I am happy there is something that I can do to help others." That quote was profound and made me realize that this conference was unlike any that I had ever attended before. Her message made me feel that there was a genuine collective effort of service here. Service geared toward doing what is best to benefit us all, not just one particular person or group.
Another quote that resonated with me was, "Students that learn and play outside are healthier, happier, and smarter." Ohhhhh, my Detroit Public Schools Community District kids are about to get SMARTER, was the thought that shot across my mind's eye! Although I was familiar with project-based learning, having implemented and facilitated it for the longest of times, I didn't have much experience with problem- and place-based learning. To my benefit, many inspiring strategies were shared on these subjects and I liked the research and examples that I was hearing. I left the conference with one final quote on my mind, "Give them a voice and you will see things that you have never seen in your life." Upon returning from Portland, I called my supervisor, fully committed to making a green difference for my district, family, and community. (Fundraisers for the hydroponic tower garden I learned about at the Expo Hall are going to be a super fun way to start making a dent in issues that arise for students who live in a food desert!)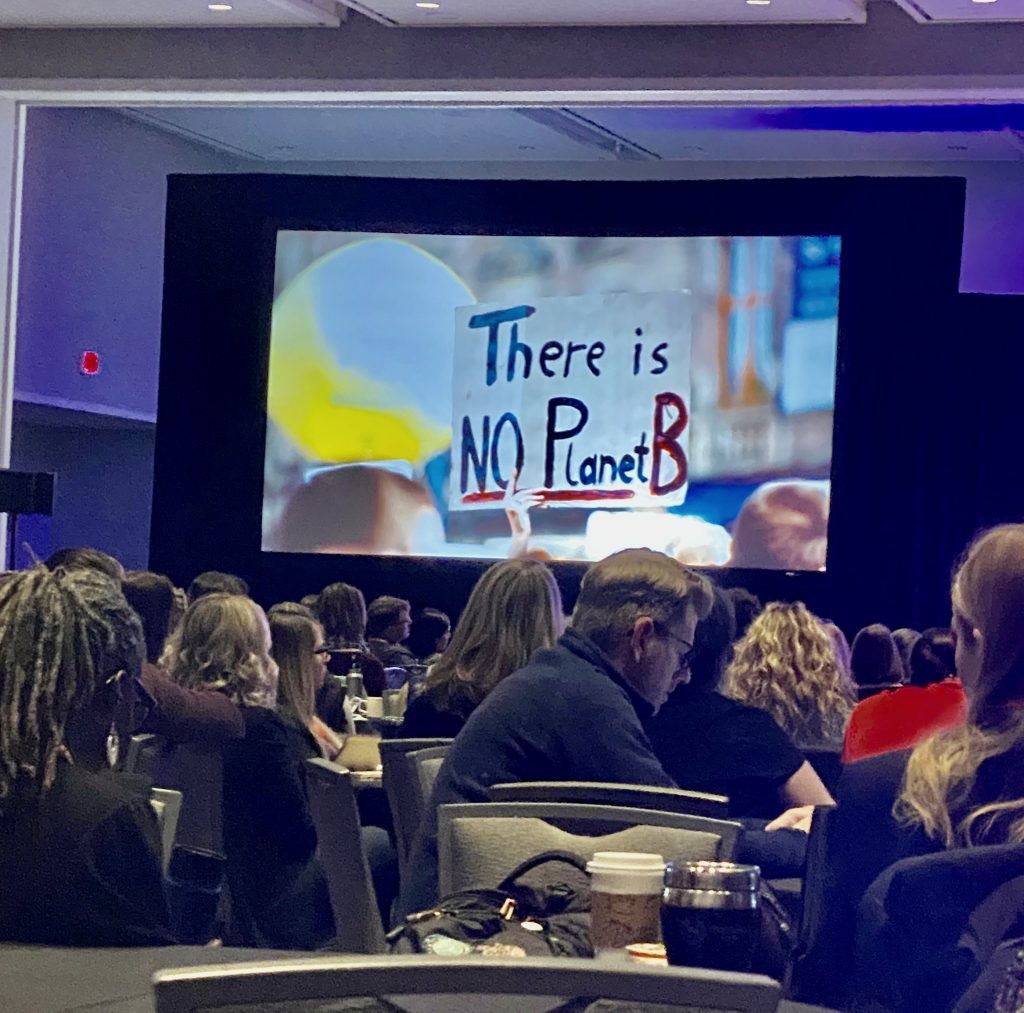 Since arriving back home, I have reached out to key change agent teachers around the district. I have also reached out to our district's Sustainability Director, a person and position that I, quite frankly, never even knew existed. I called to lend my support in ongoing initiatives and share some ideas and strategies that I learned at the Green Schools Conference & Expo.
I am just delighted that I was extended an opportunity to actively participate in a different kind of conference that has empowered me to be the change that I want to see in the world. As Tracy Washington-Enger of the U.S. Environmental Protection Agency said: "Just start somewhere and take it everywhere. You can't deal with a problem that you are not willing to talk about."
Author Bio
Lacetia Walker is a Teacher Consultant at Detroit Public Schools Community District. She holds a Bachelor's in Business Administration with a concentration in Computer Information Systems from Alabama State University, a Master's in Urban Education from Cambridge College, and an Educational Specialist Certification in learning disabilities and endorsement in mathematics from Wayne State University. Lacetia has experience in several capacities ranging from classroom instruction to school and district program administration in the special education and mathematics curricula. She has led classroom instruction for elementary and middle schools and served as a Curriculum Instructional Specialist for her district. In addition to working for Detroit Public Schools Community District, she is a co-founder and independent educational consultant at Scholar Builder, LLC.