By. Carter and Olivia Ries, Founders of One More Generation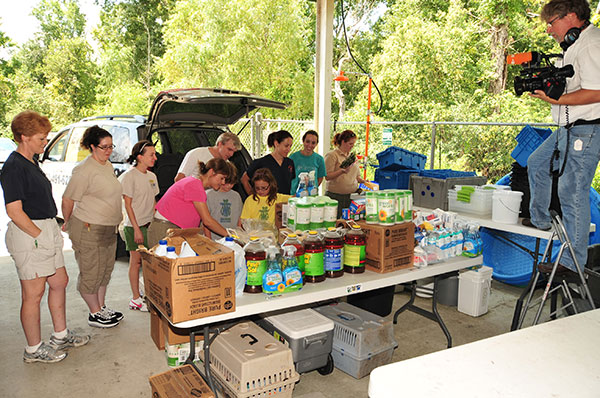 My brother and I started our own non-profit organization called One More Generation (OMG) back in 2009 when we learned that so many animals were in danger of becoming extinct.  Shortly after starting the organization, the BP Gulf oil spill happened so we decided to get involved.   We collected badly needed animal rescue supplies for four months straight, then we drove 11.5 hours down to the Gulf and spent five days delivering the supplies and helping out.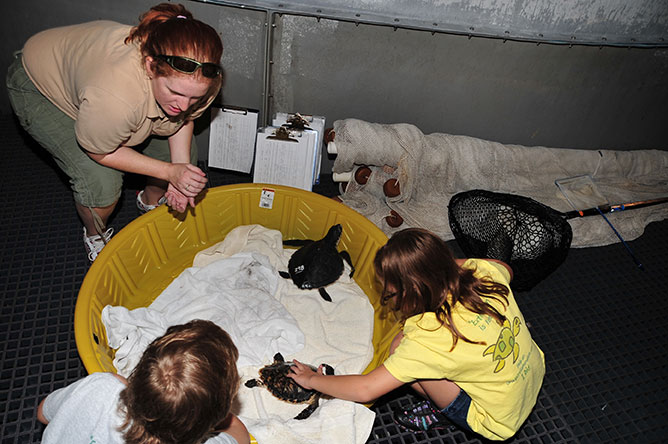 On our last day in the region, a professor from Berkeley, California (who was one of the volunteer veterinarians) approached us and thanked us for our hard work.  He then asked us what we were doing about the environment.  Perplexed, we looked at her and asked why she wanted to know.  That is when she told us that unless we were also trying to clean up the environment, we were spinning our wheels with our efforts to save endangered species.  She continued by telling us that oil in the oceans was a problem, but that plastic pollution was an even bigger threat to animals than all the oil being spilt globally… and she was absolutely right.
When we returned home, we spent the next five months educating ourselves on the issue of plastic pollution.  We then decided to hire two teachers and a retired principal, and together we wrote our Plastic and Recycling Awareness Curriculum that would teach the next generation of leaders all about plastic pollution and how they could be the solution.  We structured the entire weeklong curriculum to match the latest National and State Standards for science, and we even added math, literacy, and art.  The award-winning curriculum is now available to schools nationwide.  We have also introduced the curriculum in our first school in South Africa and will soon test it in our first schools in Australia and the UK.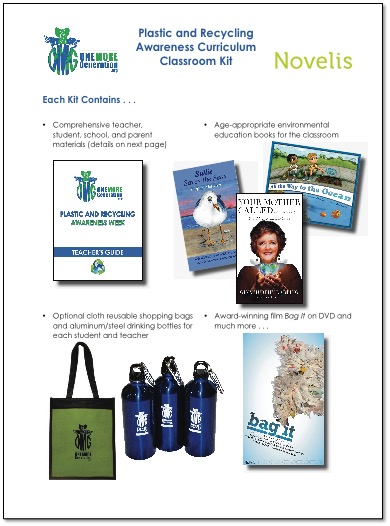 Carter and I see the value of bringing environmental education to youth everyday as we make presentations around the world.   They say 'you don't care about what we don't know about' and we find that as we help students understand the impacts of their daily decisions, they are connecting the dots and better understand what they can do to make a difference.  They see the importance of educating others about what they just learned and how easy it truly is to affect change.
Carter and I also benefit from teaching others about issues such as plastic pollution because we get to see the reactions as students realize their contribution to the problem, and more importantly their ability to make a difference.  We too have learned a lot about the power that today's youth have.  Every time we speak to students, we see so many energized and excited young people who want to get involved.  We often have students come up to us and say, "Wow… thank you so much for showing us that we too can make a difference in the world and that we can start doing so now."
Providing students with an academic forum to critically discuss and solve environmental issues allows for 21st Century Skills to be applied in an authentic and meaningful way.  Students learn firsthand from their peers how they are affecting their world and how they can be part of the solution for present challenges, as well as the ones they have yet to face.
Why did we work so hard to create the tools necessary for our future leaders to be able to handle the issue of plastic pollution?  The answer is simple… most people do not realize that their everyday buying decisions are having such a tremendously negative impact on our environment and the animals.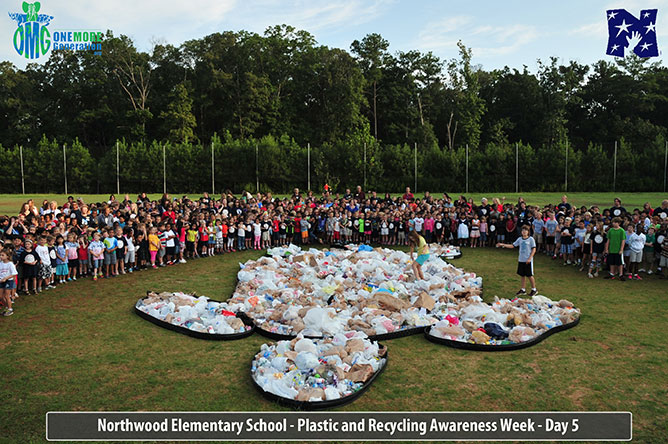 Did you know that each year over 100,000 marine mammals and over 1 million seabirds die from ingesting plastic? Or that plastic in our landfills can last for hundreds of years?  In our oceans, plastic becomes even more toxic and, due to the saltwater and the sun's UV rays, becomes brittle and breaks into smaller and smaller pieces, which are often consumed by virtually every fish that swims by.
There are many reasons why we all need to do our part in combating plastic pollution.  My brother and I feel that education is the key to solving most any problem, which is why we created this curriculum.  We want our peers to realize the power they too have and the importance of getting involved now.
In October of this year, Carter and I are launching our national "One Less Straw" pledge campaign (#1LessStraw).  The campaign is designed to get students all over the country to get their parents (and themselves) to pledge not to use plastic straws during the month of October.  Students and their parents sign our pledge card, which is a binding commitment to each other that they agree to say 'No' every time they are handed a straw or reach for a straw.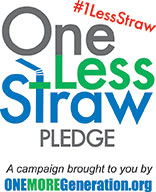 Any time they fail to live up to their pledge, they agree to contribute $1.00 for each straw they used during the month to our environmental education fund.  The fund helps bring our award-winning curriculum into more schools across the country.
You will be able to access the "One Less Straw" pledge campaign on our website.  We ask that everyone take a picture of themselves and the person they got to sign the pledge with them on our OMG FaceBook page, and always use the hash tag #1LessStraw when posting their activities on any social media accounts.
If you want to learn more about our work, we invite you to visit our website at www.onemoregeneration.org and to follow our work on FaceBook by 'Liking' us.  You can also reach us via email at info@onemoregeneration.org and we look forward to hearing from everyone.  If you are interested in having Carter and myself come and speak at your school or next community event, please send us a request at the following link: OMG Guest Appearance Request.
And remember, "Anybody can make a difference… if we can, you can too."
About Carter and Olivia Ries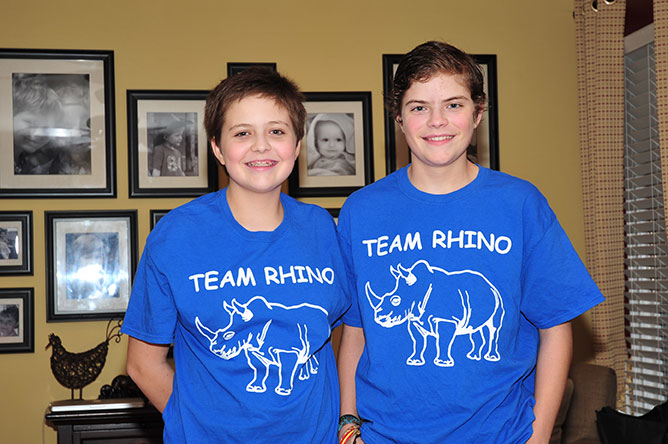 Carter Ries is a Co-founder of One More Generation.  Carter and his sister, Olivia, care so much about endangered species and saving our environment that they started their own non-profit organization back in 2009.  Carter now travels around the world and gives presentations to students and adults about issues such as plastic pollution and the need to save endangered species so that future generations can also enjoy them.  Driven by pure passion, Carter is always looking for an audience to share his knowledge with.  He sincerely wants to inspire others to action and demonstrates everyday how easy it is to make a difference.
Olivia Ries is a Co-founder of One More Generation.  Her mission is simple.  Olivia has learned that people usually don't care about things they don't know about.  She works very hard to bring animal and environmental conservation to everyone she can so more people will understand the need to get involved with protecting endangered species and cleaning up our environment.  Olivia wants to inspire as many people as she can to get involved, and for everyone to realize that to fix some of the many problems we are inheriting, we all need to get involved.