Community Works Institute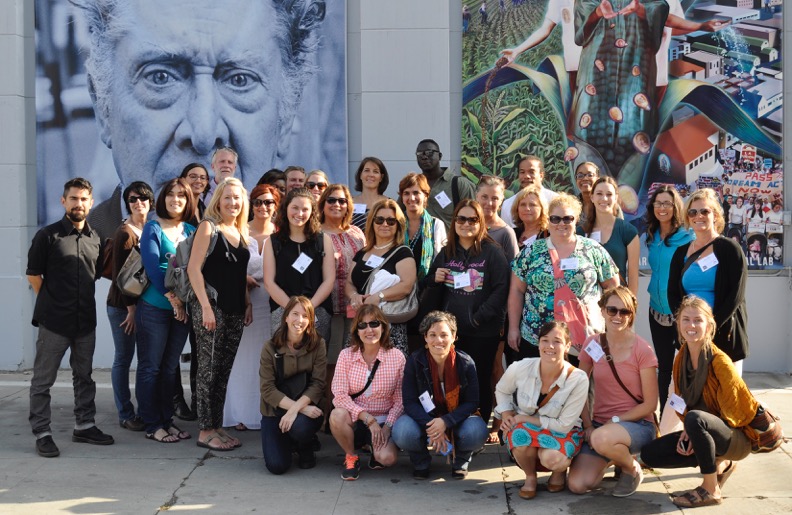 Community Works Institute (CWI) directly supports K-16 educators and schools in making their local community the focus and context for powerful student learning experiences. CWI's work with educators is focused on using the local community as the classroom through the lens of place, service-learning, and sustainability. CWI particularly emphasizes student voice and reciprocity in its program design work.
Since 1995, CWI has provided powerful on-site support and professional development for schools, including its acclaimed annual Summer Institutes in Brooklyn and Los Angeles. CWI's Summer Institutes are the longest running professional development events of their kind. CWI also provides resources for educators, including Community Works Journal, a digital magazine for educators.
What We Offer
On-site support for K-16 schools: consulting, extended workshops, and local institutes.
Design and consulting support for community focused initiatives.
Collaborative Ethnography for teachers and students.
Annual Summer Institutes on place-based service-learning and sustainability.
Resources and curriculum design tools for K-16 and community educators.
Community Works Journal, a digital magazine for educators.
Opportunities to participate in CWI's network of like-minded educators.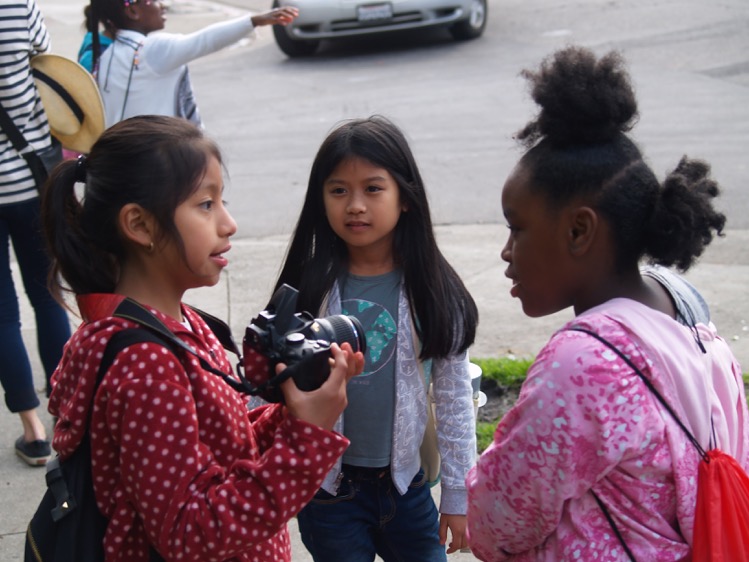 This was a profound and wonderful experience incorporating meaningful connections and professional growth. I very much appreciated the interdisciplinary nature of the group. This was an outstanding opportunity and I learned a great deal from the collection of colleagues and collaborators. Now I know that I'm not alone and that there are some other very strong people doing great things! Now I can bring support to the work and passion that I have well beyond concept."
Scheduled PD Offerings
2019 Bay Area Symposium on Place Based Service-Learning
May 17 – 18, 2019 • Los Gatos, California
Collaborate with like-minded colleagues who value compelling, student-centered projects that open doors to new REAL learning and relationships. Experience inspired learning and collaboration as we build a K-16 community of practice. Topics included: Student Voice; Social and Emotional Learning; Reciprocity; Social Justice; Global Citizenship; Sustainable Communities; Design Based Thinking; and Collaborative Ethnography as a Tool. Space is limited, register soon.
Learn more about this exciting opportunity.
2019 Summer EAST Institute on Place Based Service-Learning and Sustainability
June 24 – 28, 2019 • Brooklyn, New York
The longest running Service-Learning training for educators in the world, Summer EAST is a powerful learning lab for educators, set in the heart of the uniquely diverse social fabric that is Brooklyn. Experience a week of inspiration, expert training, and powerful collaborations with an exceptional group of colleagues. Join like-minded K-16 and community educators from across the U.S. and beyond for a week to remember.
2019 Summer WEST Institute on Place Based Service-Learning and Sustainability
JULY 22 – 26, 2019 • Los Angeles, California
Bring your vision, program, and project ideas to CWI's acclaimed learning and design lab. Summer WEST is set in Los Angeles, one of the world's most vibrant, culturally rich urban settings. Join us for a transformative week of project and program design, expert training and guidance, field work, and inspired networking.
Learn more about these opportunities and register online. GSNN members receive a specially reduced registration rate!
**CWI encourages schools to send cohort teams (minimum of four, max of eight per school) and is offering special rates to support this. School Cohorts will focus on their own practice while moving their school forward and learning deeper approaches to accomplish this, including a process for examining and advancing their practice. Cohort teams will continue working together when they return to school (not typical w/ teams).**