This article about the March 2020 Virginia Beach City Public Schools site seminar is authored by Tim Cole, Sustainability Officer for Virginia Beach City Public Schools
This coming April, Pharrell Williams will host the second annual Something In The Water (SITW) music festival in Virginia Beach, Virginia. Last year's festival was an overwhelming success. This year's festival will last an entire week and all pre-sale passes have already sold out.
It's not a coincidence that Green Schools National Network (GSNN) is hosting a site seminar in Virginia Beach three weeks prior to SITW. Virginia Beach City Public Schools' (VBCPS) commitment to sustainability as a driver for innovation and education is why Pharrell and his team have embraced collaborating with VBCPS in such a positive way. It's why VBCPS was the genesis for GSNN's Catalyst Network.
The March 30 – 31, 2020 site seminar, Sustainability Leadership: A Road Map for Driving Innovation Through the Triple Bottom Line, will walk attendees through the process that shaped VBCPS' involvement in the Catalyst Network. It started a little over three years ago when we brought Leith Sharp, Director of Executive Education for Sustainability at Harvard University's Center for Health and the Global Environment; Jennifer Seydel, Executive Director at GSNN; Rachel Gutter, then Director of the Center for Green Schools at the U.S. Green Building Council; and others to Virginia Beach to conduct a day and a half deep dive into how VBCPS could develop an organizational culture that supports sustainability initiatives at every level. We called it a Sustainability Leadership Summit. Leith had conducted similar programs at Harvard's T.H. Chan School of Public Health for the last 14 years, and we felt that her methodology could benefit VBCPS as we took our sustainability initiatives to the next level.
As you can imagine, it's no small feat to get VBCPS' senior leadership (for a school division with 67,000 students!) to ignore their cell phones for the better part of two days. All total, we had approximately fifty folks who attended the full summit. Attendees included the Superintendent, all his senior staff, and every department director.
In addition to the complexity of getting that many people together for an extended period, there was also the issue of subject matter. Everyone interprets the term "sustainability" differently. Hence, conversations around sustainability are typically met with a certain amount of slack-jawed trepidation. Even though we had been using sustainability in our vocabulary at VBCPS since 2001, we still needed to explain why we wanted to have this discussion, what we hoped to accomplish, and how we would define sustainability as an organization.
For the record, VBCPS defines sustainability as the ability to balance social, economic, and environmental outcomes, also known as the triple bottom line, as a key component in our decision-making process. This was our starting point, which became the genesis for our involvement in the Catalyst Network. No drum circles, no group hugs. I come from a military background as a special operation guy, and my approach to problem-solving is direct: "kill it, eat it, and move on down the road." Our journey is the subject of the seminar's opening session so if you're looking for ideas on how to engage your senior staff around sustainability and would like more information on the process and the progress we've experienced, you may find this session informative.
In addition to understanding the journey that led VBCPS to this cultural shift, seminar attendees will take a deeper dive into three action items that were developed from the leadership summit.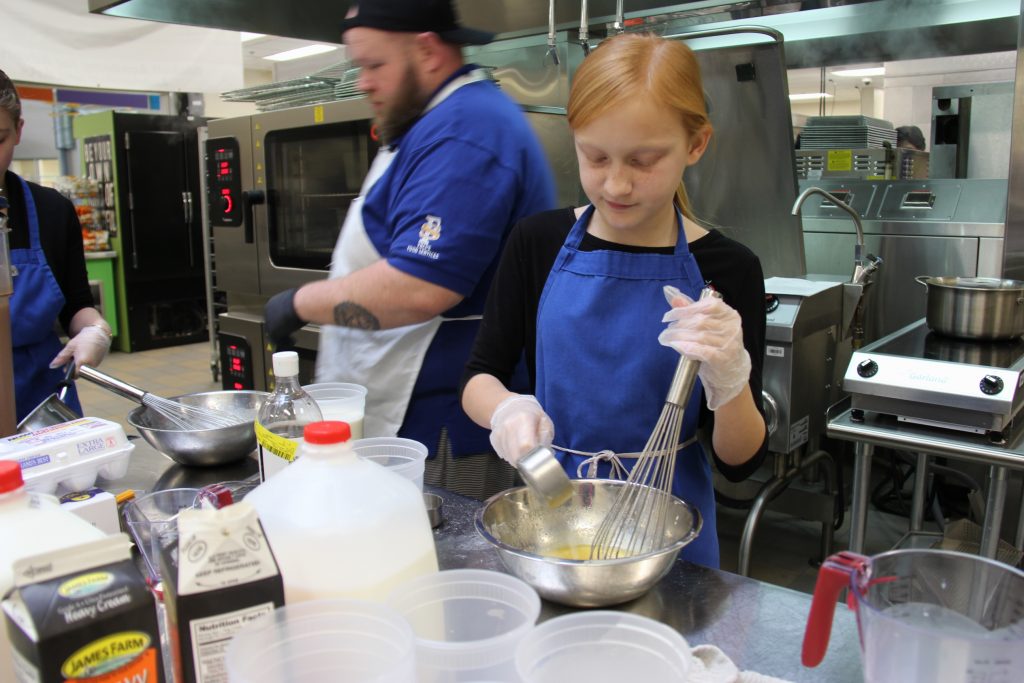 How do we develop a districtwide sustainable food program?
Who doesn't have fond memories associated with food while growing up? Talk to any group of adults over fifty-years-old and everyone will wax nostalgic when someone mentions the smell of freshly baked rolls that were served in their school cafeteria. Unfortunately, most school districts across the country have spent the last thirty years removing equipment from schools that can be used in scratch cooking. Most school kitchens have adopted the heat-and-serve approach to school lunch. This led more students to bring lunch from home (unless you happen to be a Title I school), which led to less revenue for food service departments. It also means higher absenteeism rates among cafeteria staff that can be partially attributed to low self-esteem. Many cafeteria workers that I spoke to prior to our scratch cooking initiative stated that they felt their services were not appreciated or valued. There seems to be a huge difference between the amount of job satisfaction and respect associated with preparing a meal from scratch with simple, healthy ingredients versus one that is packaged and highly processed. Most schools rely heavily on some highly processed version of a TV dinner that is simply placed in a warming oven. All hail the chicken nugget.
At VBCPS, scratch cooking not only improves staff morale, increases revenue, and reduces waste, it provides a better product for our 67,000 students, especially those who rely on schools to provide their primary source of nutrition. It's a pathway to nourish, educate, and hopefully break the chain of nutritional ignorance that is so prevalent in families who are caught in a cycle of generational poverty.
There are a lot of folks out there doing great work around school lunches. Ann Cooper with Boulder Valley School District and Greg Christian with Beyond Green immediately come to mind. There's also a great book by Jennifer Gaddis that came out this year titled, The Labor of Lunch: Why We Need Real Food and Real Jobs in American Public Schools. We've learned and are still learning a lot from these folks and many others as we expand our scratch cooking program. Seminar attendees will learn about our journey into scratch cooking, links to curriculum, and long-term goals for the program, while sampling food along the way.
How do we develop a districtwide sustainable transportation program?
Since transportation has the second largest impact on the amount of greenhouse gas emissions produced by VBCPS, we felt it needed to be a priority. Our goal is to reduce transportation emissions 50% by 2050. This will be accomplished by shifting to newer, lower emission vehicles, as well as vehicles that operate on propane and electricity, and optimizing the process for how we deliver goods and services to schools. VBCPS has also finished a comprehensive long-range study for EV charging station infrastructure and is working with the local utility company to explore vehicle-to-grid capabilities.
Seminar attendees will learn about VBCPS goals to reduce transportation-related emissions and provide a healthier environment while maintaining a bus fleet of over 700 buses and a white fleet of over 300 vehicles.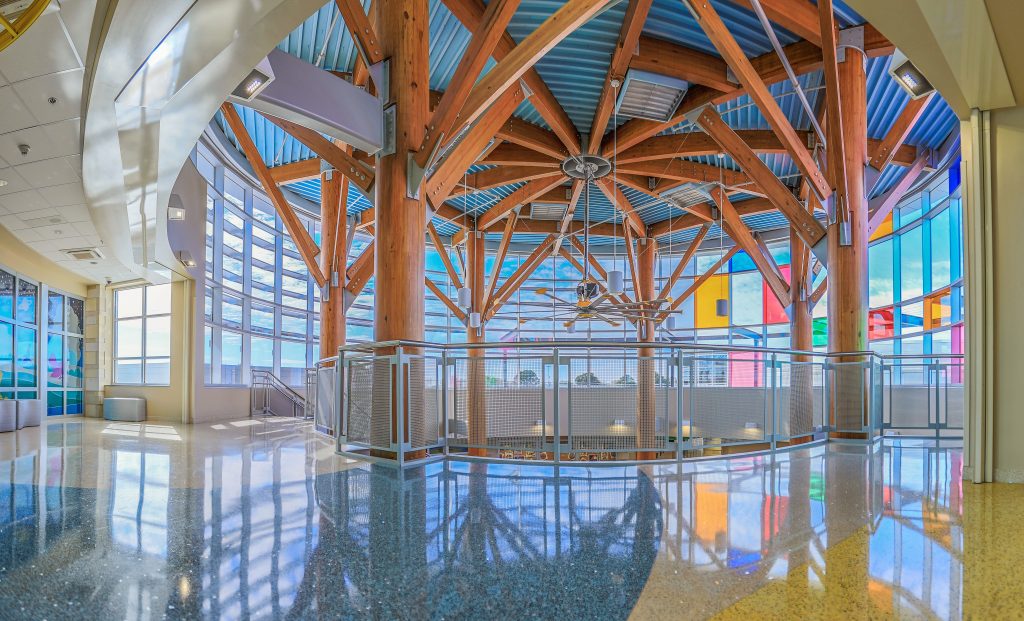 How can we do a better job maintaining our building assets in a sustainable manner?
Like most school districts, there has always been a certain amount of "healthy" friction between the facility guys and gals who are involved in the design and construction of sexy new buildings, and the maintenance folks who are responsible for keeping buildings in operation for the next 50+ years. About three years ago, we crawled out of the primordial ooze and evolved into a much more cohesive design and maintenance team. This process culminated in combining VBCPS maintenance and facilities into one department, the creation of the building manager position, and the decade-long journey of installing a comprehensive asset management system.
We could easily spend the entire site seminar on this topic alone! For those of you who are already working on, or thinking about, sustainability as a driver for innovation within your school district, we hope to see you this March in Virginia Beach.
Click here to register for Sustainability Leadership: A Road Map for Driving Innovation Through the Triple Bottom Line.