By. Shamari Reid
I arrived late. As a non-native New Yorker, I had confused the train schedules and platforms yet again. Just as I did on my first day living in New York City, I got on the express train when I should've boarded the local. I was going to be late. And from briskly walking I was most likely going to be a little sweaty. This didn't look good. Here I was showing up late to my first observation of the student teacher I had been privileged to work with for the semester. I finally arrived at the school three minutes before the observation was scheduled to begin. I was directed to wait in the hallway for a student to escort me to my observation.
As I waited, a Black girl sulked out of the classroom directly in front of me. When she saw me, she asked: 
"Why does she do this? Every day it's the same stuff. She shows us pictures and videos of Black people being brutalized and abused. And then we read stories about Black people being gunned down. What does she want me to do with that, huh? What exactly am I supposed to learn? Am I not in school to learn? What is engaging with my trauma every day supposed to teach me? Does she think this makes me feel like I matter? Because it doesn't. I feel disposable and that I'm probably next. Next, someone is going to be looking at videos of me. This is too much. Is this all we are?"
Her questions just kept coming and each one stung. I was late, sweaty, and speechless. I had no answers for her. All I could say was "No, this is not who we are. We are more than this. We are here to do more than just wait to be abused, brutalized, or killed. There's more to our lives. I promise." I'm not sure how comforting my words were at that moment, but I knew that I needed to speak with her teacher. I never got that chance. And so I've decided to use this space to say everything that I never got to share with her teacher that morning.
Over 26 years ago, Dr. Gloria Ladson-Billings (1994) made a conscious decision to invert the questions commonly asked about educational disadvantage and the academic underperformance of Black students. Instead of asking what's wrong with schools and the teaching some Black students receive, Ladson-Billings sought to explore what's "right" about the classrooms in which Black students experience academic success. Understanding the importance of shifting the narrative about Black students to seek insight into their success, Ladson-Billings explored the practices of eight teachers. These eight individuals were selected by their respective school communities as outstanding educators of Black children. She drew on her observations of these teachers – their teaching, dispositions, and attitudes – to come up with the theory of culturally relevant teaching (CRT). She explores the theory in more depth in her seminal work, The Dreamkeepers: Successful Teachers of African-American Children, in which she also presents real-life examples of CRT. Throughout The Dreamkeepers, Ladson-Billings (2009) argues that "CRT is not a series of steps that teachers can follow or a recipe for being effective with African American students" (p.29). Rather, she offers CRT as a concept grounded in a genuine commitment to excellence when teaching Black students (Ladson-Billings, 1994; 1995; 2014).
Although the eight dreamkeepers profiled in Ladson-Billings' book had different approaches to teaching, they all shared a set of collective beliefs. Their teaching was grounded in a particular set of dispositions. They all had high self-esteem and a high regard for others. They saw themselves as part of the community and teaching as giving back to the community. These culturally relevant teachers saw teaching as an art, believed that all students could succeed, and found it valuable for students to make connections between their community, national, and global identities. Ladson-Billings illustrated through various examples how these teachers resisted the banking approach to teaching (see Freire, 1970), and instead regarded knowledge as something that's co-constructed while encouraging students to be critical consumers of the word and the world (Freire, 1970). Simply, Ladson-Billings presented being a culturally relevant teacher as less about what to do and more about knowing why you do what you do and the consequences it has for students. In fact, Ladson-Billings once wrote, "I argue that the first problem teachers confront is believing that successful teaching for poor students of color is primarily about 'what to do' " (Ladson-Billings, 2006, p.30). She continued:
A group of teachers recently said to me, ''Everybody keeps telling us about multicultural education, but nobody is telling us how to do it!'' I responded, ''Even if we could tell you how to do it, I would not want us to tell you how to do it because you would probably do exactly what I told you to do without any deep thought or critical analysis. You would do what I said regardless of the students in the class." (Ladson-Billings, 2006, p.39)
As The Dreamkeepers quickly approaches its 26th anniversary, some of the challenges Ladson-Billings sought to address with CRT are still prevalent in the education of Black students specifically, and students of color more broadly (Ladson-Billings, 2014). However, CRT remains en vogue. In fact, many scholars have extended the work of CRT done by Ladson-Billings, Geneva Gay, and others to create frameworks for culturally responsive-sustaining education. For more on culturally responsive-sustaining education, see Paris and Alim, 2014. I don't mean to introduce scholars like Gay, Django Paris, and Samy Alim sans providing more details about their important work. Instead, I would like to address what I find to be a dangerous oversimplification of CRT and other approaches to teaching that seek to bring about educational equity – the selection of "diverse materials."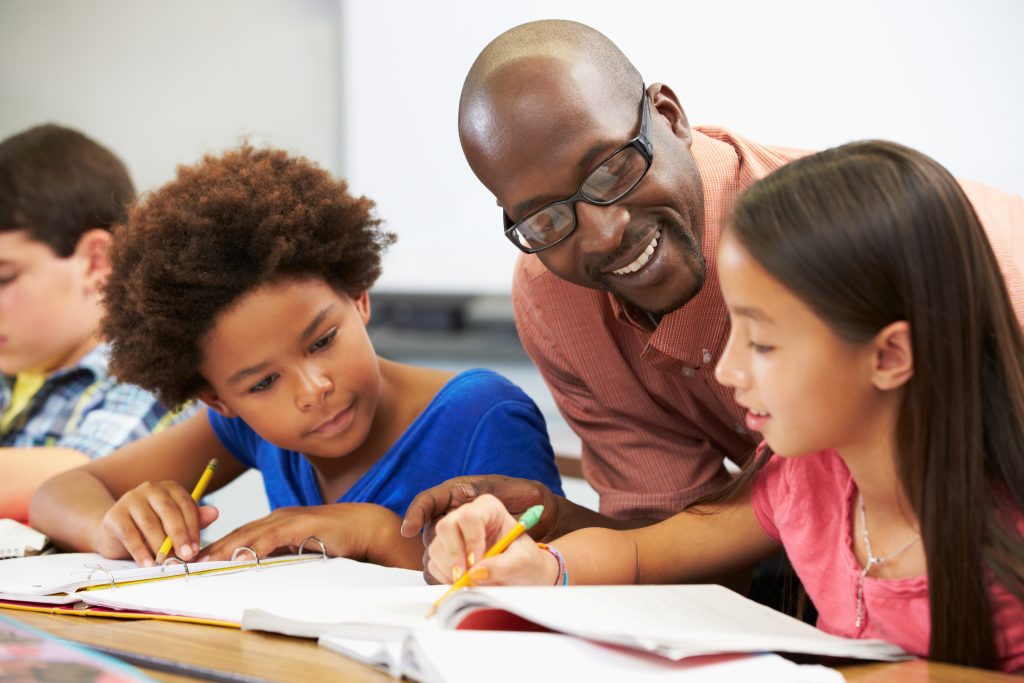 I'm not sure where or when it began, but these days it seems that CRT has been reduced to incorporating a few texts and materials that feature people of color in the classroom. I've come across more educators than I would like to admit who proudly declare themselves as culturally relevant educators simply because they added a book or two which feature a Black protagonist to their syllabus. To that point, Ladson-Billings shared in a 2014 article where she revisited her theory of CRT:
My work on culturally relevant pedagogy has taken on a life of its own, and what I see in the literature and sometimes in practice is totally unrecognizable to me. What state departments, school districts, and individual teachers are now calling "culturally relevant pedagogy" is often a distortion and corruption of the central ideas I attempted to promulgate. The idea that adding some books about people of color, having a classroom Kwanzaa celebration, or posting "diverse" images makes one "culturally relevant" seem to be what the pedagogy has been reduced to (p. 82).
Furthermore, the stories that are added to "diversify" or "culturally relevantize" curricula too often center white people and what they've done to continuously oppress people of color. Or these stories revisit the traumatic experiences of people of color. While it's important to call attention to the oppression that people of color face because our skin has been weaponized, I find it dangerous to present our lives solely as tragedies devoid of peace, love, and joy. I find it dangerous that too often, even in our efforts to illuminate the ways that people of color so brilliantly do life and love, we often lift up the ways that white people so brilliantly do violence and destruction. Thus, the story once again becomes about white people and their actions. To quote Toni Morrison: "As if our lives have no meaning and no depth outside the white gaze." If we continue to ignore this misunderstanding of CRT as an invitation to use Black trauma as a teaching tool, we will continue to have students like the girl in the vignette above being undereducated and over traumatized.
When we have the privilege of working with students of color, we must take time during our selection of materials and resources to ask:
Who are we designing our lessons for and what do we hope they get from engaging with the materials we select? How might these materials help our students arrive at our lesson objectives? And what are our lesson objectives?
What are the consequences of having students read stories of people who look like them fall victim to police brutality? 
In an education system that privileges whiteness, Black students specifically and other students of color more broadly rarely have the chance to engage with stories about people who look like them. How might it affect their understanding of themselves if those stories only speak to their collective racial trauma?
How does engaging with stories of trauma help students of color recognize their genius and their gifts?
What are the stories we tell to and about students of color that invite them to understand that there's more to their lives and histories than what has been done to them by white people?
What might your decisions to include/exclude certain narratives reveal about your understanding of students of color?
How does the material you've selected highlight the strengths, assets, and talents of people of color?
What are the risks/dangers associated with the material you've selected?
In conclusion, I argue that when selecting "diverse" books for our classrooms we must ensure we select stories that invite students of color to understand that their lives do, in fact, have meaning outside the white gaze. Remind them that it's possible to enjoy lives with peace, love, and joy. Remind them that they are magic. And to be clear, I am not advocating that we don't address the very real challenges our students face due to their undeserved oppression, but that we're mindful that this is not the only story we tell to and about them. So as we seek to include materials that allow students to see themselves reflected in our lessons, may we be intentional about illuminating the various ways people of color use their talents, strengths, and assets to lead lives characterized by love, peace, and joy. I must also note that we should engage with these same questions when we're teaching white students as well. If not, we run the risk of reinforcing deficit-based stereotypes and stoking the flames of white saviorism as they internalize the inferiority of people of color and their superiority. Below I have complied a short list of books that I've used with young people over the last few years. Before deciding to use any of these or other materials in your classroom, please ask yourself the questions presented above. And ask them again. And again.
Books to Use in Your Classroom and Teaching Practice
Early Childhood
Thunder Boy Jr. by Sherman Alexie, Yuyi Morales
Julian is a Mermaid by Jessica Love
Yo Soy Muslim by Mark Gonzales, Mehrdokht Amini
My Heart Fills with Happiness by Monique Gray Smith, Julie Flett
Love by Matt de la Peña, Loren Long
A Chair for My Mother by Vera B. Williams
Black Girl Magic by Mahogany L. Browne
Little Sid: The Tiny Prince Who Became Buddha by Ian Lendler
Write to Me by Cynthia Grady
Free as a Bird by Lina Maslo
I Am Enough by Grace Byers
Nighttime Symphony by Christopher Myers, Timbaland
Sulwe by Lupita Nyng'o
The Day You Begin by Jacqueline Woodson
Undefeated by Kwame Alexander, Kadir Nelson
Under My Hijab by Hena Khan
Middle Grade (chapter books)
Stef Soto, Taco Queen by Jennifer Torres
Lion Island: Cuba's Warrior of Words by Margarita Engle
Brown Girl Dreaming by Jacqueline Woodson
As Brave as You by Jason Reynolds 
Piecing Me Together by Renee Watson
Stella Díaz has Something to Say by Angela Dominguez
My Name is Keoko by Linda Sue Park
Call Me Maria by Judith Ortiz Cofer
George by Alexa Gino
Young Adult
Mexican Whiteboy by Matt de la Peña
Odd One Out by Nic Stone
You Bring the Distant Near by Mitali Perkins
The Education of Margot Sanchez by Lilliam Rivera
Felix Ever After by Kacen Callender
Miles Morales: Spider Man by Jason Reynolds
Professional Books
Cultivating Genius: An Equity Framework for Culturally and Historically Responsive Literacy by Gholdy Muhammad
We Want to Do More Than Survive: Abolitionist Teaching and the Pursuit of Educational Freedom by Bettina L. Love
References
Freire, P. (1970). Pedagogy of the oppressed. New York, NY: Seabury.
Gay, G. (2010). Culturally responsive teaching: Theory, research, and practice. New York, NY: Teachers College Press.
Ladson-Billings, G. (1994). The dreamkeepers: Successful teachers of African-American children. San Francisco, CA: Jossey-Bass.
Ladson-Billings, G. (1995). Toward a theory of culturally relevant pedagogy. American Educational Research Journal, 32(3), 465-491.
Ladson-Billings, G. (2006). Yes, but how do we do it? Practicing culturally relevant pedagogy. In J. Landsman and C. Lewis (Eds.), White teachers/diverse classrooms: A guide to building inclusive schools, promoting high expectations and eliminating racism (pp. 29–42). Sterling, VA: Stylus Publishers.
Ladson-Billings, G. (2014). Culturally relevant pedagogy 2.0: a.k.a. The remix. Harvard Educational Review, 84(1), 74-84.
Paris, D. and Alim, H. (2014). What are we seeking to sustain through culturally sustaining pedagogy? A loving critique forward. Harvard Educational Review, 84(1), 85-100.
Author Bio
Shamari Reid often refers to himself as an ordinary BlackGay cisgender man from Oklahoma with extraordinary dreams. Currently, those dreams involve completing his doctoral work at Teachers College, Columbia University in the Department of Curriculum and Teaching where he focuses on urban education and teacher education. Before starting his doctoral program, Shamari completed a B.A. in Spanish Education at Oklahoma City University and an M.A in Spanish and TESOL at New York University. He has taught Spanish and ESL at the elementary, secondary, and post-secondary levels in Oklahoma, New York, Uruguay, and Spain. In addition, he has spent the last few years teaching undergraduate and graduate courses on Urban Education, Teaching Developmental Reading, and Literacy, Language, and Culture at CUNY-Hunter College. His research interests include Black youth agency, advocacy, and activism and transformative teacher education. He is currently in the process of completing his dissertation on the agency of Black LGBTQ+ youth in New York City. Oh, and he has a small addiction to chocolate chip cookies. You can engage more with him and his work on his website: shamarireid.com