By. Raika Nasirullah
On the morning of March 13, 2020, I started my work day as I typically would—I met with a student and parent for an 8:00 a.m. family meeting and then greeted students promptly at 8:40 a.m. when our doors opened. The normality of my day, as well as that of the students', was disrupted when news broke that our school would be closing for two weeks to prevent the spread of COVID-19. The rest of the day was filled with hurried farewells to students and last-minute prepping of learning materials to be mailed home. The shock of the news paired with the bustle of the day left me feeling numb and unsure of how to process it all.
Later that afternoon, Boston Public Schools announced that schools would remain closed until April 27, which meant that my school, Codman Academy, a public charter school in Boston's Dorchester neighborhood, would also remain closed until then. I spent the evening fielding texts from students and families confirming the news. Little did we know, we would remain closed for in-person learning into the following school year.
This year has been anything but predictable and we're facing many unique challenges. However, one thing remains constant: the resilience of our students. In spite of the uncertainty and unrest, our tight-knit community has embraced the countless chaotic changes and sought comfort among each other. At Codman, we place an emphasis on educating the whole student: mind, body, and character. We make learning accessible and engaging for all students who walk through our doors, and we firmly believe in the importance of cultivating the social-emotional development of our students.
A Social Systems Approach to Addressing Stress and Trauma
My social work background and training reinforce the perspective of educating the whole child. I often approach student and family relationships from a social systems lens, recognizing that individuals are part of their environment and are shaped by an array of interdependent and inextricably linked systems. As a school social worker, I utilize this interdisciplinary approach to understand how each student is shaped and influenced by a set of connected systems, including their family, school, and community (i.e., their microsystem), and how these systems are connected to broader systems, which include social, cultural, and historical influences (i.e., their macrosystem). Recognizing the interconnectedness of these systems can help identify systemic breakdowns—whether they've occurred in the school, family unit, community, or elsewhere. Using this approach, we can develop targeted interventions to resolve an issue.
The stress and trauma of this year's events requires us to be intentional about the resources and support we provide our students, their families, and the entire Codman community. For example, a student may be experiencing chronic trauma after witnessing incidents of police brutality in their community. The killings of Breonna Taylor and George Floyd and ongoing racial unrest has only exacerbated this issue, resulting in the student experiencing simultaneous complex trauma due to prolonged exposure to multiple traumatic events. This is all happening in the context of COVID-19 and the student may be feeling isolated due to limited access to the protective factors of their school community. As a school, we must partner with this student's family to propose supports that reduce the threats of chronic stress and provide care. This may include offering various behavioral health services to the student and family or building on the student's existing protective factors by increasing opportunities for positive social interactions. At Codman, we have established schoolwide best practices that normalize mental health supports and educate our community on how to cope with crises during a pandemic. This multi-tiered approach addresses the needs of our community on various levels: the individual, the microsystem, and the macrosystem.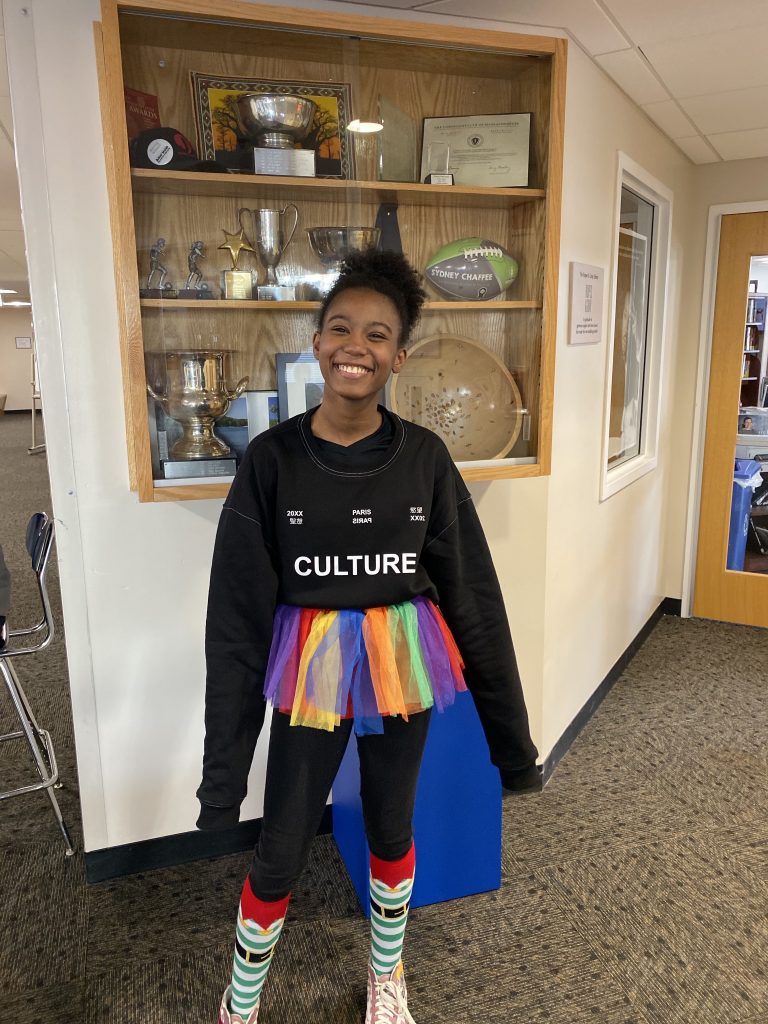 Support for Individual Students
Addressing individual differences profoundly impacts each student's learning and creativity. At Codman, we believe learning happens best with emotion, challenge, and support. We champion the power of self-discovery, and we have a multitude of individualized supports to empower students. To address mental health needs, we offer individual and group counseling to all students from K1 to twelfth-grade. Students are equipped with tools to build social skills, life skills, and executive functioning. In the context of remote learning, we've expanded our supports to offer accessible learning tools such as visual schedules and noise-cancelling headphones.
Our best practices are ones that amplify students' voice and choice and create space for them to flourish. As an EL Education ​​​​​​​​​​​​​​school, we've implemented Crew groups across all grade levels that typically meet on a daily basis. EL Education describes Crew as "a place where character education, adventure, and team building are intentional, assuring success for all students. It's a structure that fosters a sense of belonging within students, and a place where they can be their best selves while lifting up their peers to achieve more than they think possible." In our Lower School, students meet with their whole class as a Crew, while groups in our Middle and Upper Schools are mixed-gender and multi-age. In the context of remote learning, our Crews continue to meet virtually twice a week with a focus on maintaining structure and building a strong school culture. Monday Crew meetings focus on promoting scholarship and success through academic check-ins and goal setting. Thursday Crew meetings focus on community building through group activities and holding courageous conversations about current events or community activism. These various supports foster the development of perseverance, self-discipline, and courage, equipping students with the skills to overcome fears or obstacles, and unleash their potential.
Support for Families
We recognize our students are not only individuals, but part of a larger family unit. As such, we value building strong partnerships with parents and families. Our family engagement practices include monthly family council meetings and frequent parent outreach. Teachers and staff maintain regular contact and update families on their child's progress on a weekly, and sometimes daily, basis. We maintain that parents are the experts on their child and utilize that knowledge to determine the best interventions to ensure each student's success. This holistic approach allows us to better understand the interrelated factors that contribute to the well-being and education of our students.
In the context of remote learning, we've connected our families to local child care opportunities that support students in synchronous learning and completing schoolwork. We've also sent out numerous family surveys to get feedback directly from parents and families so that our supports are reflective of their needs. For instance, data from one of our family surveys indicated many families were experiencing food insecurity. As a result, we sought opportunities to partner with local organizations to provide weekly groceries to our families; since April, we've provided over 1,000 bags of groceries and are serving 60 families on a weekly basis. We believe the best practices for family supports are ones that create an ongoing dialogue between the school and families, which in turn provides a strong foundation to support the student.
Support for the Codman Community
Creating opportunities for our community members to connect with each other is more important now than ever before. At Codman, one path to that is through Community Circle, when the school gathers to celebrate successes, hear announcements from guest speakers, and listen to student presentations. These meetings also serve as a forum for students and staff to have open and honest discussions about challenges facing our community. Our Lower and Middle School communities connect monthly, while our Upper School community connects weekly. In the context of remote learning, Community Circle meetings continue to be held virtually.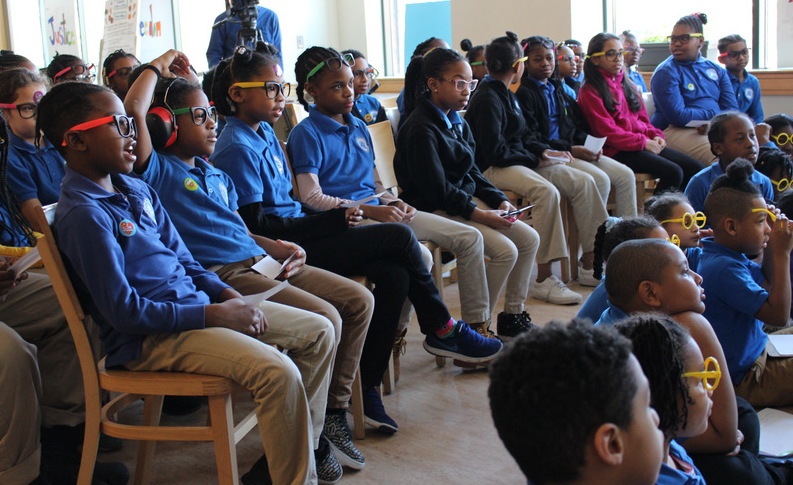 Additional community supports include schoolwide use of Positive Based Interventions and Supports (PBIS). PBIS provides a foundation for a trauma-sensitive approach that reduces risk factors and promotes protective factors for all students. Additionally, PBIS implementation builds knowledge and awareness for school staff on the impacts of trauma. Our PBIS systems and structures include teaching students expectations, acknowledging appropriate behaviors through positive reinforcement, and creating space for student voice and choice. Through training and professional development, we offer our staff an opportunity to build background knowledge and understand how trauma can impact learning, behavior, and relationships at school. These practices benefit our entire community by providing structure for students and staff to build a positive school culture. As a result, learning is fostered in an environment where students' and teachers' ideas are respected, and mutual trust is established.
Intervening to provide additional resources and supports for our students and their microsystems has allowed us to address the changes and breakdowns occurring in the macrosystem from the epidemic, social unrest, and the election. The sustainability of these practices and Codman's long-term success is dependent on our community partnerships and our collective efforts to ensure each student is healthy, safe, engaged, and supported. Over the last eight months, I've witnessed my community guide each other along this unpredictable journey with care, compassion, and respect for our diversity and needs. I'll conclude with a reminder to my fellow educators: lean into your community. There are endless supports available to you and your students within your community. Remember, it's a relay race—we can all share the baton.
Author Bio
Raika Nasirullah is the School Social Worker at Codman Academy Charter Public School in Boston's Dorchester neighborhood. Raika interned at Codman Academy during the 2014 – 2015 school year as part of her requirement to earn her MSW from Boston University and joined Codman Academy as its full-time School Social Worker in 2016. She leads the school's efforts to support students' social-emotional needs and well-being. This includes coordinating and providing direct counseling services, developing partnerships with community organizations, and overseeing a team of Social Work Interns. Raika's experience is founded on the philosophy of building strong student relationships and family engagement practices.