Catalyst Leadership Forum – Transformation Stories and Resources for Success
October 19, 2019

-

October 21, 2019

The Fall Catalyst Leadership Workshop will take place October 19- 21 at Conserve School in Land 'O Lakes, Wisconsin.
As leaders in the green, healthy, and sustainable schools movement, each of our Catalyst Schools and Districts have a wealth of information and resources waiting to be tapped. We are excited to have James Edward Mills, journalist and author, join us to begin the process of sifting through the "noise" to pull out those best practices and shape them into case studies. Our 2.5 days will be a blend of reflecting on best practices, sharing resources that have emerged from your work as leaders, identifying resources that need to be created to inform our field of practice, and supporting each other in deepening our commitment to this work as we share "problems of practice" in our consultancy protocols. We will also be identifying schools and districts to host site seminars in 2020 and 2021!
*Each Catalyst partner has two free slots at the Leadership Forum. Additional slots are available for purchase.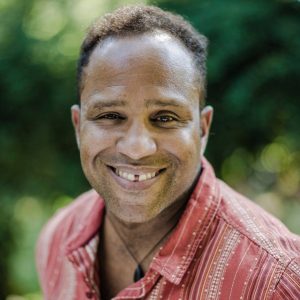 James Edward Mills is a 2014 Fellow of the Mountain & Wilderness Writing Program of the Banff Centre in Alberta, Canada and the 2016 recipient of the Paul K. Petzoldt Award For Environmental Education. As a freelance journalist and an independent media producer in a career that spans more than 20 years he specializes in sharing stories about outdoor recreation, environmental conservation, acts of charitable giving and practices of sustainable living. He has worked in the outdoor industry since 1989 as a guide, outfitter, independent sales representative, writer, and photographer. He is the author of the new book "The Adventure Gap: Changing the Face of the Outdoors" and the co-writer/co-producer of the documentary film "An American Ascent"
James is a contributor to several outdoor-focused print and online publications such as National Geographic Adventure, Rock & Ice, Alpinist, SUP, Elevation Outdoors, Women's Adventure, the Clymb, Park Advocate, High Country News, Appalachia Journal, The Guarding, Outside Magazine and Land & People.  For his work sharing the story of Buffalo Soldiers and their service in the creation of the National Park Service James was named a 2016 Yosemite National Park Centennial Ambassador.  Currently as a member of the adjunct faculty at the University of Wisconsin Nelson Institute For Environmental Studies James teaches a summer course for undergraduate students on diversity, equity and inclusion in outdoor recreation and public land management called Outdoors For All
4 Steps to Preparation for a Powerful Experience
1.  Please work with your partner to complete the following data collection forms.  This will help you gather data that can support your case study.
Overview of School/District and Successes
2.  Bring an "idea" about your case study. Your case study can relate to any of the GreenPrint Core Practices, your Action Plan, or reside at the interface of these practices. See this link for the GreenPrint.
3.  Bring resources that have helped you to achieve success (policies, documents, artifacts, and student/staff work). These will be used to help us build out our Resource Library. If you are not familiar with the Resource Library, log in to your GSNN account and explore!
4.  If you have a "problem of practice" that you would like to present to the group, please contact: jseydel@greenschoolsnationalnetwork.org
Travel
There will be a shuttle from Prairie Crossing to Conserve School for those of you who are coming to the Prairie Crossing Site Seminar on October 17-18.  If this is your plan, book your arrival at O'Hare International in Chicago for late Wednesday, October 16th. Book your return flight from Rhinelander (RHI) or Central Wisconsin Airport (CWA). We will make a few fun stops along Lake Michigan on our six hour drive up to Conserve School.  
For those of you who are not coming to the site seminar, book your flight to arrive late in the day on Friday. We will coordinate shuttles with Conserve School for those who arrive in Rhinelander (RHI) or Central Wisconsin Airport (CWA).
Book your return flight at 3:00 pm or later from either RHI or CWI.
Lodging:
We will be staying in very beautiful dorm suites with single rooms and a shared bath.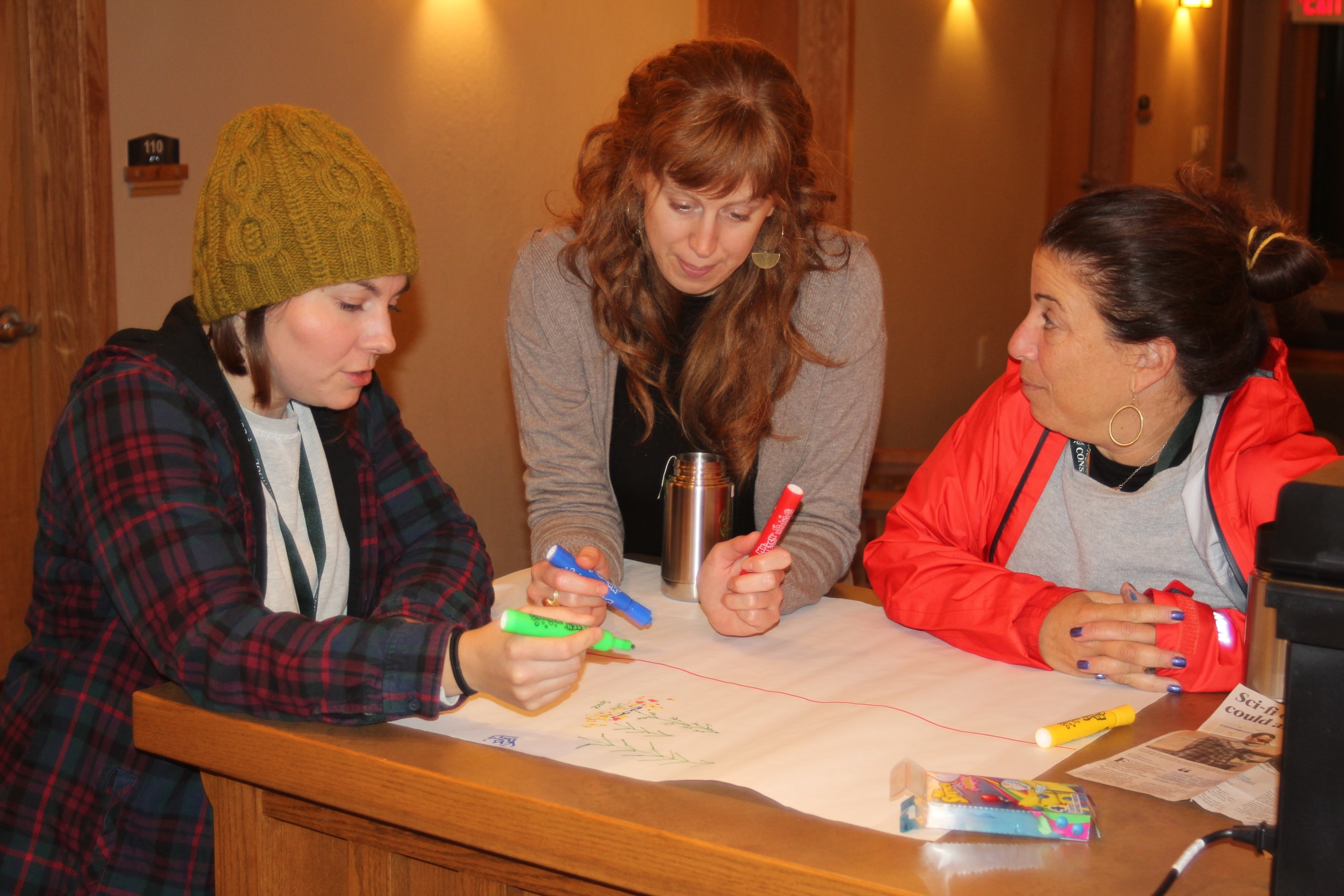 Schedule:
Saturday, October 19
7:00 am | Breakfast
8:30 am | Opening Circle
9:00 am | GreenPrint 2.0 – Self-Assessment and Shaping your Case Study
11:00 am | Break/Hike/Paddle
Noon | Lunch
1:00 | Building the Library – Leadership Resources 
2:15 | Problem of Practice – Well Spring Dialogues
3:30 | Break/Hike/Paddle
6:00 | Dinner
8:00 | Cocktail Party – Sharing your story
Sunday, October 20
7:00 am | Breakfast
8:30 am | Opening Circle
9:30 am | Building the Library – Health and Well-Being (Including Social and Emotional Learning)
11:00 | Building the Library – Increasing Engagement and Decreasing Your Footprint: Design, Management, and Operations 
Noon | Lunch
1:30 | Writing Workshop – Sharing Your Story
3:30 | Hike/Break
6:00 | Dinner off Campus – Wisconsin Supper Club
Monday, October 21
7:00 am | Breakfast
8:30 am | Building the Library – Curriculum and Instruction
9:30 am | Problem of Practice – Well Spring Dialogues
10:30 am | Closing Visioning Portal
11:00 am | Grab your box lunch and head to the airport!