By. Mark Swiger, Sustainability and Education Consultant
When Cameron High School in Cameron, West Virginia was recognized as a U.S. Department of Education Green Ribbon School in 2013 it came as no surprise to anyone familiar with the school. The small, rural public school that serves grades 7 – 12 had always done big things, especially concerning agriculture education. The school and its students take pride in participating in statewide and national Future Farmers of America (FFA) events and competitions. So, Cameron's move to focus on sustainability came with an unspoken responsibility to play a larger role in this arena within Marshall County Schools, the region, and the state of West Virginia. The district had made a commitment to support Cameron's dream of expanding its agriculture education potential beyond the small hamlet that shares the school's name.
In 2012, Cameron staff and students moved into a new, state-of-the-art LEED (Leadership in Energy and Environmental Design) designed school (The school never went through the LEED certification process). The new school construction included an entire agriculture education wing complete with livestock and a vegetable processing area, bolstering opportunities to transform food systems and agriculture education. This, along with the U.S. Department of Education Green Ribbon School recognition and consistent support from district administration, led Cameron to see itself as a flagship for school sustainability around food.
"Thinking Globally, Acting Locally"
The mantra, "Think Globally, Act Locally," is often used in sustainability and environmental activism. Marshall County Schools has made an effort to adopt this mindset throughout its operations, curriculum, and activities. In fact, the district was one of fourteen districts honored as an inaugural U.S. Department of Education Green Ribbon School District Sustainability Awardee in 2012. The district includes West Virginia's first LEED certified school, Hilltop Elementary, which was honored as a U.S. Department of Education Green Ribbon School in 2011.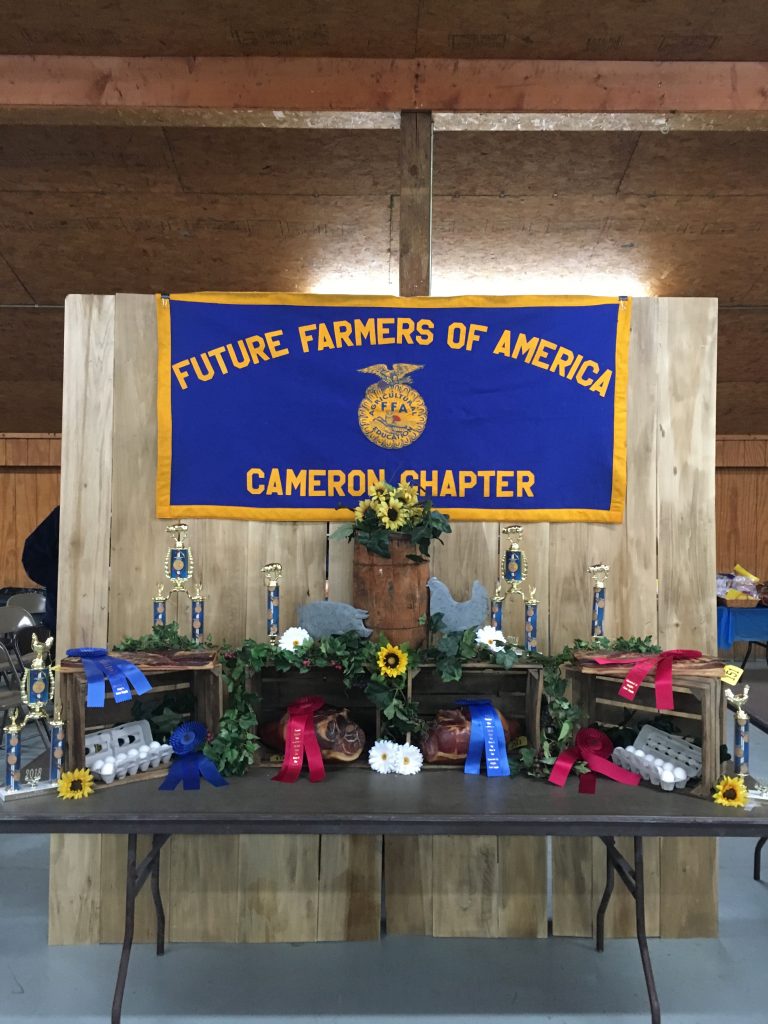 Since 2012, Marshall County Schools has participated in the Green and Healthy Schools Academy's School Sustainability Culture Program. This initiative of Pittsburgh's Green Building Alliance brings rural schools like Cameron into rich collaboration with other schools in northern West Virginia and with urban schools in the Pittsburgh region. As the most rural school participating in the program, Cameron brings a special perspective on agriculture education and food systems. For many students, their lives outside of school revolve around agriculture as a way of life and not as a course option. In many cases, it's also an expectation for students for living, working, playing, and thriving in their community beyond matriculation.
Participating in this program helped Cameron recognize that they had an important role to play in the community, the region, the state, and the world by building on their strong traditions and planning for the future through the lens of sustainability. With the opening of the new school in 2012, the district's commitment to sustainability, and community encouragement, Cameron was given the green light to innovate and create a sustainability model for rural schools that focused on, among other initiatives, agriculture education and food systems for rural schools and communities. Although it's still evolving, at its core, the new model focuses on creating leadership, entrepreneurship, and collaborative opportunities that tie food to culture and encouraging place-based goal setting.
Creating a Spirit of Social Entrepreneurship through Food
Cameron has long been recognized for playing a leading role in agriculture in the region. Its students have participated in county, state, and national events, conferences, and competitions as leaders and participants. Today, the school sponsors innovative and creative Career and Technical Education (CTE) food production programs and a large percentage of the school's 328 students are members of FFA (Future Farmers of America). Don Poage, agriculture education teacher and a sponsor of the Cameron Chapter of the FFA sums up the program's goals and its ties to the community by stating, "Our main focus is student engagement in agriculture education and the FFA. We want to ensure student success plus acknowledge our community needs." Poage and longtime teacher (now retired) Linda Shalaway have and continue to lead the Cameron cohort in the School Sustainability Culture Program. Principal Jack Cain has participated too. Poage proudly mentions that, year in and year out, approximately 40% of all Cameron students participate in FFA and are enrolled in agriculture education courses.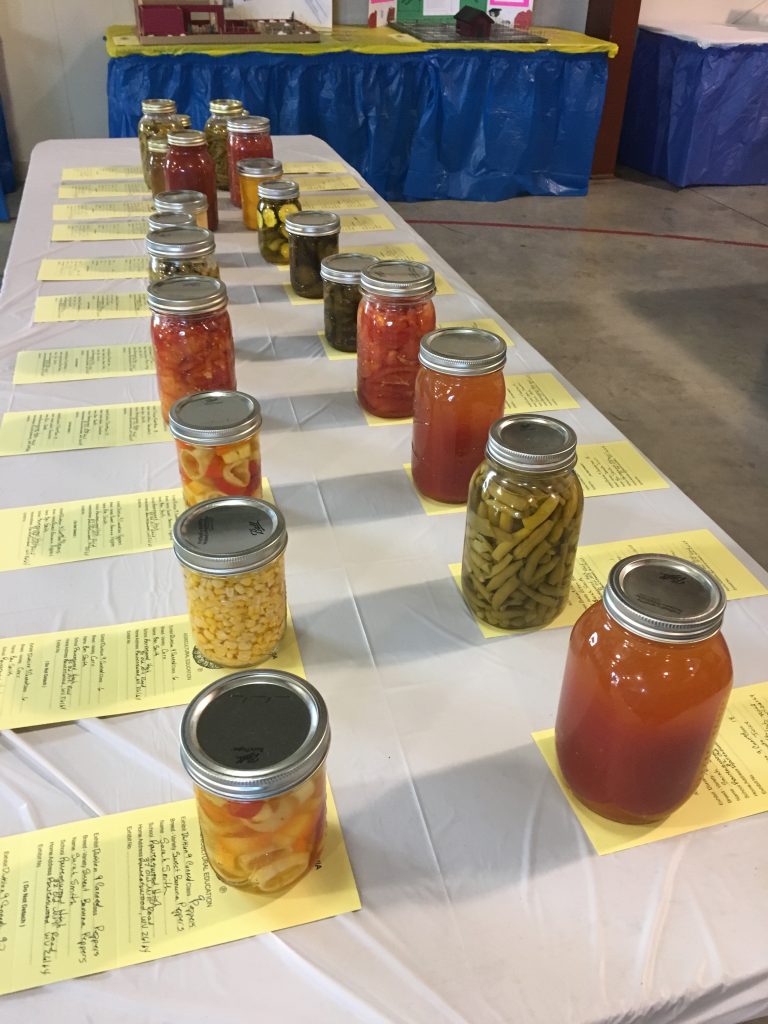 Before becoming Cameron's principal, Cain was the agriculture education teacher and FFA advisor. The principal's position was a perfect fit for Cain and for the school. Cain led implementation of Cameron's first hydroponics and aquaculture program in the 1990s and was a pivotal person in designing the food processing classrooms and labs at the new school. His leadership has played a critical role in advancing Cameron's agriculture education and FFA programming.
Historically, Cameron has had a strong focus on food systems. In recent years, the school has extended that focus toward developing a spirit of social entrepreneurship around food and its impact on the local community. This was spurred in part by the West Virginia Department of Education's support for entrepreneurship education in state schools in 2011. With new sustainability programming and teachers eager to explore concepts of social entrepreneurship, Cameron's agriculture education programs started to more fully integrate the statewide focus on entrepreneurship education, tied to local needs and aspirations.
Participation in FFA programming plays a large role in fostering social entrepreneurship in students. The co-curricular FFA projects require students to utilize authentic content (in this case, their own farms, livestock, and produce) in an entrepreneurial context, tying real-world, out-of-school programming directly into their agriculture education coursework. For instance, students have netted over $43,000 in the county Ham, Bacon, and Egg Sale, made over $40,000 at the county fair through student livestock and produce projects, and raised an additional $26,000 in Cameron's Supervised Agricultural Experience.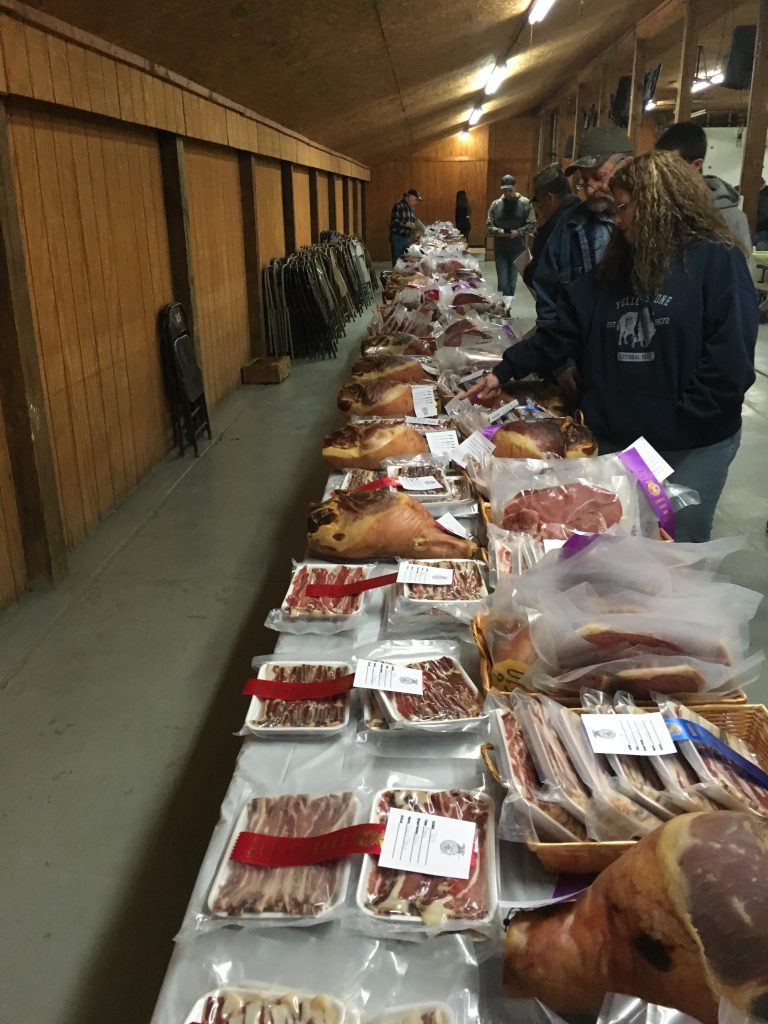 In addition, students are involved in livestock auctions for the local community, supply eggs for the school's food program, and raise produce from the greenhouse and raised bed gardens for competition at fairs and to provide supplemental food for Cameron's janitorial staff. Leftover greenhouse produce is used in introductory agriculture education programming for eighth-grade students, who build raised bed garden projects for other classes. The school's food processing laboratory is utilized as a community resource for local farmers and hunters, supervised by advanced agriculture education students, to process livestock and game into food products for home use. These connections between local farmers and the school are pivotal to ensure that the community's traditional food culture can be incorporated into new ways of thinking about food systems tied to education. Says principal Cain, "Cameron FFA has a very rich tradition when it comes to agriculture and feeding our community. Cameron's ag facilities are performing well when it comes to greenhouse operations and the meats lab. Most importantly, students are engaged and learning while getting food out into the community."
Blending Tradition with Present Needs and Planning for the Future
Looking to the future, the challenge that Cameron faces is addressing shifts in food systems and how to tie them back to the community. Here, the school has a distinct advantage: they've always had this role. As others explore the connections between food and culture, it's envisioned that Cameron will become a learning laboratory because of its built environment, focus on sustainability, and agriculture education programs.
With their own traditions centered around agriculture, Cameron High School is striving to transform the way that students, teachers, and staff view food and its ties to culture. By blending tradition with present systems and tying these systems into future initiatives, Cameron is poised to share their journey and learning with their community. A proud tradition continues with one key shift; now through the lens of sustainability.
Author Bio
Mark Swiger is a sustainability and education consultant who works with a variety of clients in the nonprofit, K-12, and higher education markets. He is a contributing author for a variety of publications and blogs. Previously, Mark served as a social studies department chair at John Marshall High School and was the key sustainability contact for Marshall County Schools in West Virginia. He served on a White House Educator Roundtable on Climate Education in 2015 and received the Best of Green Schools Ambassador Award in 2014. Recently, Mark has been an adjunct professor at West Liberty University and Bethany College.